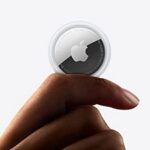 ---
It's a Friday. Out of boredom and inspired by a YouTube video (shared by @PrepComms UK) about a guy who posted tracking devices to North Korea and to Apple HQ, we thought we'd try an experiment.
If you're not familiar with Apple's AirTags, they're £30 devices intended to clip to your keyring (or similar) so that you can find your lost keys. They're passive devices using NFC technology (same tech as used in contactless payment cards) and Bluetooth. If the keys are in your house, you can use an Apple iPhone or iPad to 'direction-find' using NFC and/or Bluetooth. So far, so good, and handy for misplaced items around the house, where short-range comms can help locate it.
The clever bit is that a lost item can also be tracked if it's outside the range of your phone's Bluetooth. The tracker itself has no GPS, no SIM card, and no Internet connection, but it can still be tracked. How? Thanks to a little-known thing called Apple's "Find My Network". Apple iPhones and iPads can detect nearby AirTags, even if they don't belong to the user. So, if you have an iPhone, if it wanders near to our AirTag, it will use the iPhone's data connection and the phone GPS data to ping the location back to Apple. From my iPhone, I can then see where the Tag is, potentially anywhere in the world.
Today's experiment is to post the Essex Ham £30 AirTag back to ourselves, to see how good this secret Apple tracking network actually is.
Video – Posting Our AirTag
Data Pings
14:53 Tag posted in a jiggy bag in a post box on the A13 in Leigh-on-Sea
15:02 First "ping" received – presumably someone with an iPhone walking past the post box
15:29  Another ping from the postbox
16:20 A ping from a different location – the site of another local postbox on the A13 in Leigh, 0.3 miles from posting
16:58 A ping from a set of traffic lights near Belfairs Woods in Leigh, 1 mile from posting
17:05 Tag detected on a main road 0.6 miles away, presumably heading to the Southend depot
17:11 Tag detected at a post office in Leigh-on-Sea
17:42 Tag arrived at the local Royal Mail depot in Southend
18:22 Another ping showing it at the other end of the Southend depot
19:07 On the move – detected on the A127 close to Rayleigh Wier. Presumably off to the regional sorting office
19:50 Another ping. Looks like it's arrived at the "Royal Mail South East Anglia Main Centre in Chelmsford, and is now 15 miles away from posting. Lots of subsequent pings implying that lots of postal workers there have iPhones
03:40 Last ping from Chelmsford was from a loading bay
04:27 It's arrived at the Southend Short Street depot. Several pings every few minutes
08:49 Last ping from the Southend depot
09:03 Seen at a post office in Westcliff 0.2 miles from home. No comms for the last 30 mins though
10:55 An alert that the tag is home… but it isn't
11:00 The tag's home. Thanks postie.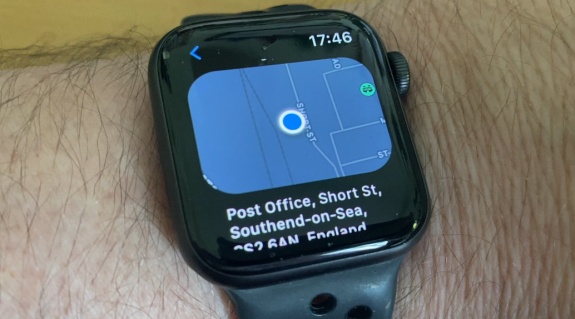 The Tag spent the night at a large-looking sorting office in Chelmsford…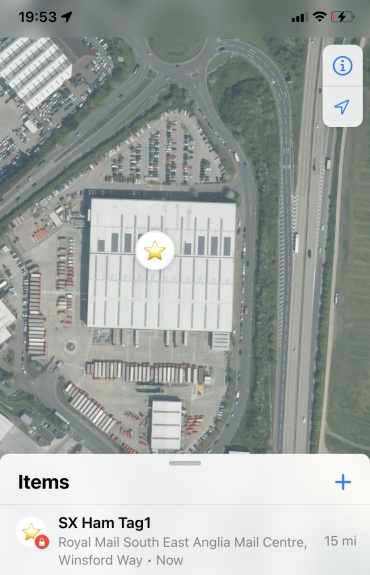 11:00 on Saturday – Tag's back home safely, agter 18 hours and 50 minutes of travel.
What's the point?
Curiosity really. Tracking requires that our envelope gets near to other people's iPhones, and secretly uses that person's phone location and data connection to tell us where our tag is.