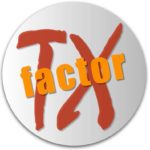 The latest episode of TX Factor, the online TV show dedicated to all things amateur radio, has just been released.
Here's what you'll find in episode 23:
A look at the process of music audio mastering at Mike G1IAR's studio in Devon, and a look at how the TX Factor theme tune was made.
Nick 2E0FGQ visits the National Radio Centre to find out more about how to set up and use the new geostationary satellite, Oscar 100.
Bob G0FGX visits at Icom UK to get hands-on with the Icom's new VHF / UHF all-mode transceiver the IC-9700.
Also, a chance to win two books from the RSGB, and the Yaesu FT-4X Handy
You can find full details and the latest episode at
http://www.txfilms.co.uk/txfactor/episode-23.html
What is TX Factor?
If you've not yet watched an episode… give it a try. It's a free video show covering the world of amateur radio. Shows are presented by Bob G0FGX, Mike G1IAR, Nick 2E0FGQ and Pete M0PSX.
TX Factor is a professionally-produced programme presented by radio amateurs for radio amateurs. TX Factor launched in February 2014, and presenters explore the history of amateur radio, rigs, antennas, operating modes, propagation, sport radio, training, club news, RSGB news, world news – in fact, anything and everything!
Related Links