Well done to the Thames Amateur Radio Group and the Chelmsford Amateur Radio Society for holding their first joint event yesterday, Friday the 3rd of May.
Due to issues with the Great Baddow venue for CARS, it was agreed that the May club nights for TARG and CARS would be a joint event – a combined Tabletop sale and social get-together. The event took place at Jubilee Hall on Canvey Island, the permanent base for the Thames Amateur Radio Group.
It was great to see such an impressive turnout, with lots of members from both clubs, as well as visitors from outside Essex, including Kent and London. If you missed the event, take a look at our three minute video montage.

3 Min Video: TARG and CARS Tabletop Sale May 2013
The evening kicked off at 7:30pm with all tables sold out. There was a fair variety of stuff available – and it was encouraging to see so many people there browsing, and more importantly, walking away with a bargain or too.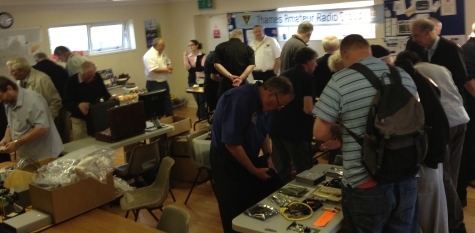 It's great to see the spitir of co-operation between two of the local clubs alive and well in Essex. Many members from both clubs turned out, and tables had been booked by a good mix from each club. Many members car-pooled to share fuel and navigators, and as well as hunting for bargains, the event was a great chance to catch up, swap ideas, and socialise with a cup of tea and some cake, iin an atmosphere a little less hectic and cut-throat than at a daytime rally.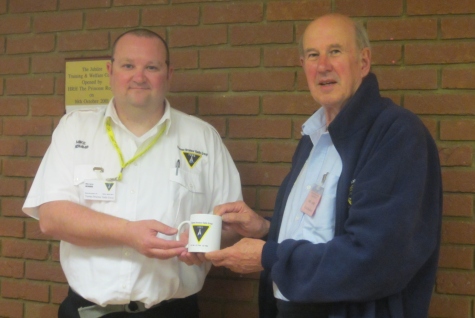 As with both CARS and TARG club nights, one of the main attractions is the raffle – which not only gives members a chance to get a cheap bargain,but is also a very handy way of clubs to raise funds to cover the cost of the hall hire. Friday's raffle was shared between both clubs, with members of each club pulling the tickets, and prizes donated by both clubs. Lots of winners, and lots of smiles.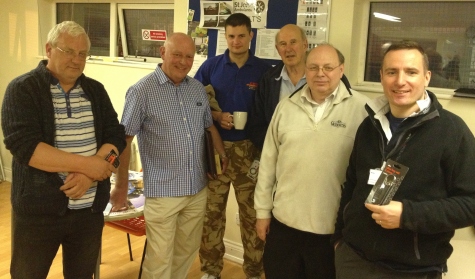 From feedback received by Essex Ham, a good night was had by all, and it was a very successful shared event between the two Essex-based clubs. Hopefully there's the possibility of more shared events in the future.
Attended the Tabletop? Please add your thoughts below, for all to see.
Photo Gallery