The Raspberry Pi mini-computer celebrated its sixth birthday in March 2018, and there were a series of coordinated Raspberry Jam get-togethers all around the world to celebrate the anniversary of this ground-breaking British computer.
The 4th of March 2018 saw the Southend Tech Festival run the Southend Raspberry Jam #12, at the Hive Business Centre, on Victoria Avenue in Southend-on-Sea. The event included presentations, workshops, project demonstrations and other activities, with a mix of tech gurus, enthusiasts and local businesses all supporting the event.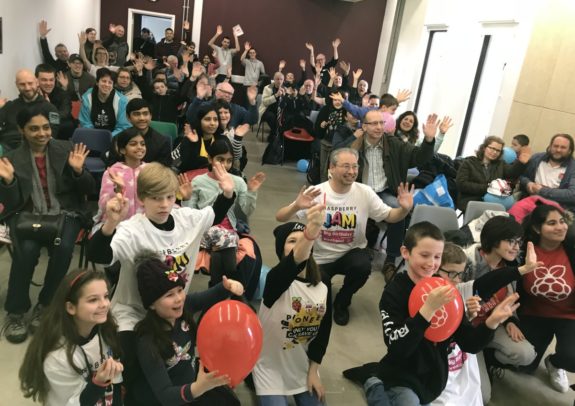 Essex Ham was proud to be invited to take part in the Pi's 6th birthday celebrations, and to have a demo stand aimed at demonstrating the hobby to the maker community.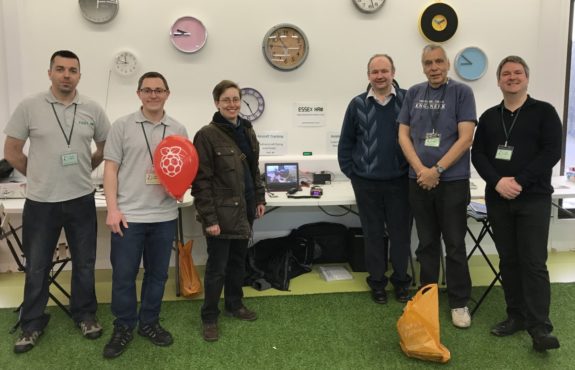 We've attended Raspberry Jam events in the past and learnt what's likely to be well-received. This time around, we ran several demos, as well as having a collection of both Essex Ham and RSGB leaflets available. Here's a summary of the demos:
A Raspberry Pi 3 with an RTL SDR dongle, showing broadcast radio and amateur radio
A Raspberry Pi Zero decoding ADSB live aircraft data and overlaying it onto a real-time map
A basic compact Moonraker MT270 2m/70cm transceiver running on a 12V SLAB – To demonstrate the portability, and to allow visitors to see their voice on an SDR receiver
A new scrolling video showing the technical side of amateur radio, aimed specifically at the maker community
Thanks to Andy G7TKK for joining us on the next table, also demonstrating the power of the RTL SDR dongle, using his home-brew cardboard antenna.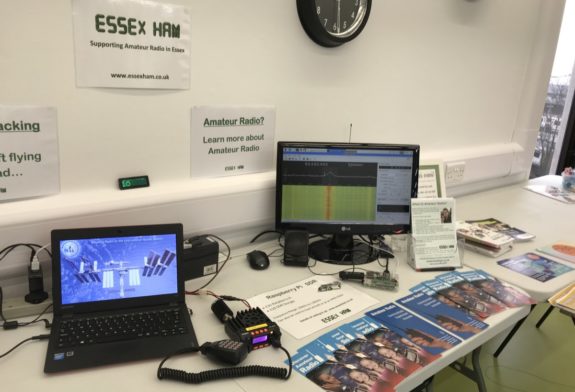 We had several takers expressing an interest in amateur radio,and almost ran out of leaflets. Great to have the chance to discuss and demonstrate the hobby to those already interested in tech, gadgets, electronics or coding – all areas that have a natural affinity to amateur radio.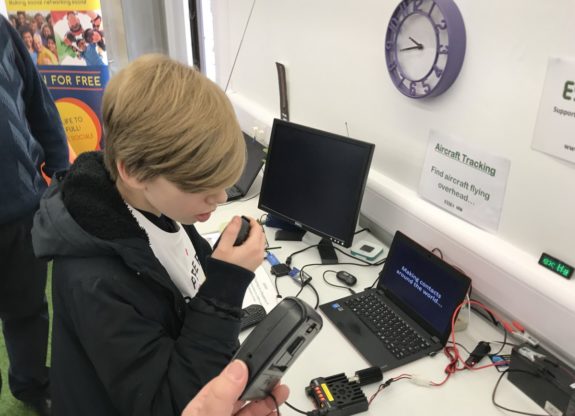 Great to see a good number of attendees interested in all things tech, from coding workshops to demos of 3D printers and robotics. The event had a few special guests, including Oliver, a representative from the Raspberry Pi Foundation, keen to see what Essex gets up to with the Raspberry Pi.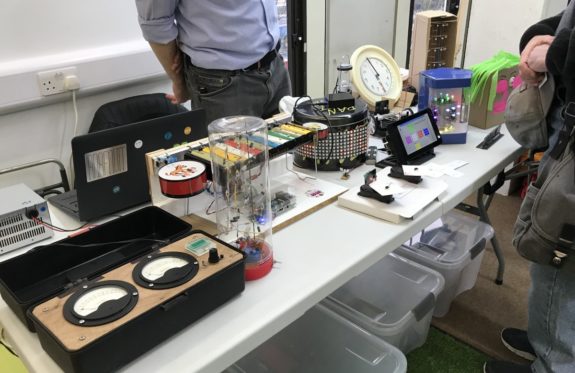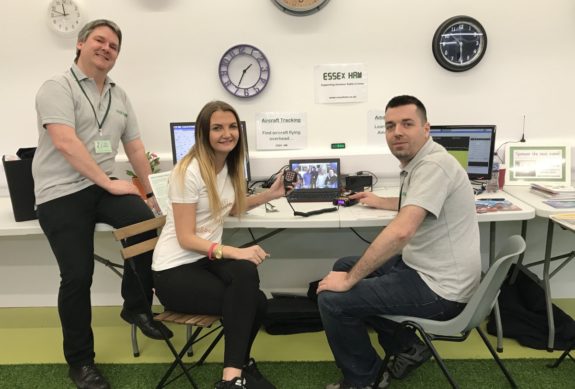 Thanks to Andy from Southend Tech (the event's organiser) for allowing us to be a part of the event. You can find out more about upcoming events at www.southendtech.co.uk
Raspberry Jam Image Gallery
Related Links