Another get-together of Essex Hams took place on Sunday the 1st of May 2016. The event was an impromptu meet-up on Shoebury East, and saw quite a lot of activity. Our impromptu meet-ups are a great chance to try new antennas or kit, get some ideas on how to operate /P, work the bands, or just chat about radio.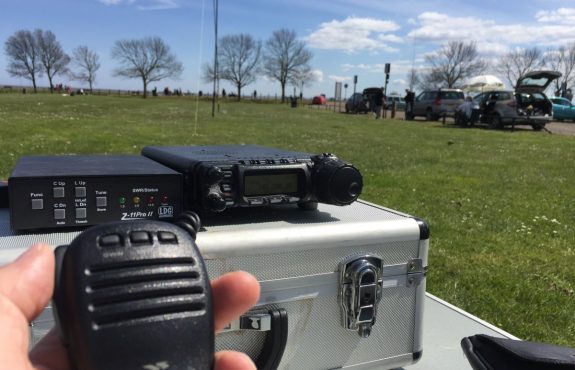 Several stations were active during the day, including:
Steve 2E0UEH spent some time on 40m, playing with some new hardware
Peter G0DZB set up am impressive full wave loop for 30m CW, working Europe on 10 watts
Peter G1FOA on 2m SSB
Dave M0TAZ on 70cm
Tom G0SBW, HF pedestrian, mostly on 17m
Pete M0PSX on 2m FM and DMR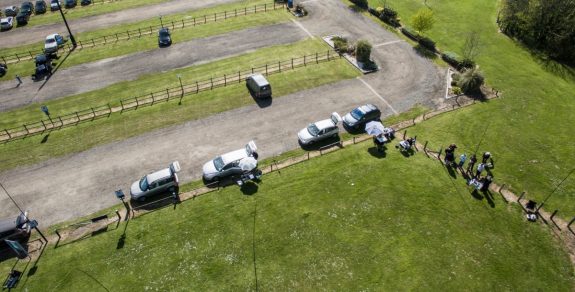 Weather conditions were great, which meant several local Essex Hams came along – and we counted at least 15 amateurs plus family coming down to warm up the airwaves, or simply catch up with radio friends.
We were joined for the day by Dave M0TAZ, one of the team that looks after GB0SNB – The secret nuclear bunker station at Kelvedon. As well as operating on on-air on 70cm, Dave was also in the air, expertly flying his Phantom 3 drone. Check out his short aerial video. You can read his report on the day on The Taz Blog.
Shoebury East Beach – drone flight 01 May 2016
Tom G0SBW won the prize for the day – not only the most unique form of operating, but the best DX, pulling in signals from Canada and the US, standing out in the mud…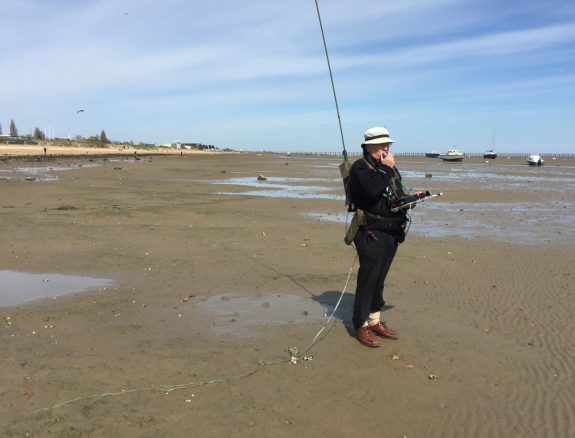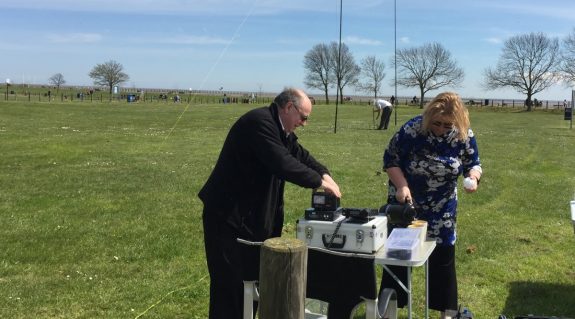 A great day – and thanks to everyone who turned up to have fun with radio. As Dorothy M0LMR would say, we had some Happy Hamming!
Photo Gallery
Related Links