With lots of discussion of the club's new venue, mentions in the press and upcoming local events, there's a lot of interest in SEARS, the South Essex Amateur Radio Society, at the moment. As it's a quiet day at Essex Ham HQ today, we thought we'd put together a short update on what SEARS is up to…
New Club Venue
Until recently, SEARS met on Canvey Island. For those not on the island, this meant something of a drive. From last month, SEARS relocated to Swans Green Hall in Thundersley – Being just a few minutes from the A13 Hadleigh turn and the A127 Rayleigh Weir junction, the new venue makes it much more accessible for many in the South of the county.
This month's club night, on Tuesday the 10th of June, saw the team put on an HF station from the new hall. Two antennas were tried – a vertical, and then a mag loop. The station transmitted a mix of data, voice and CW.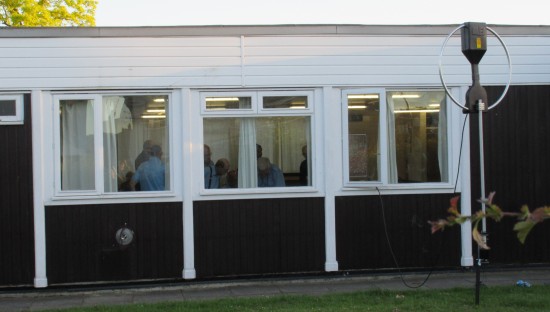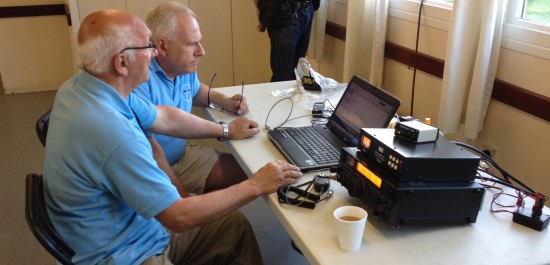 The next meeting is on Tuesday the 8th of July – and features a dip into the RSGB archives.
Upcoming events
As well as planned club nights, SEARS is putting on a number of stations in the coming weeks, and if you get the chance, go along and meet the team. Here's what's coming up:
Sunday 22nd June: International Museums on the Air at the Bay Museum on Canvey Island. Callsign to be used is

GB2BM (Bay Museum). The event will also

commemorate the 70

th

anniversary of the two B17s that crashed over Canvey Point in 1944.

Saturday 28th June: Armed Forces Day at the Paddocks on Canvey Island.
Sunday 3rd August: Event to commemorate the 100th anniversary of the outbreak of the 1st World War – at the Bay Museum on Canvey Island.

Other items in the pipeline include a talk from Innovantennas, next year's Canvey Rally, and hopefully, a schools contact with the International Space Station…
SEARS in the media
SEARS has had a good month in print – three mentions in RadCom (Mills on the Air, and their new club venue), plus an article on three upcoming events in Essex, in the Yellow Advertiser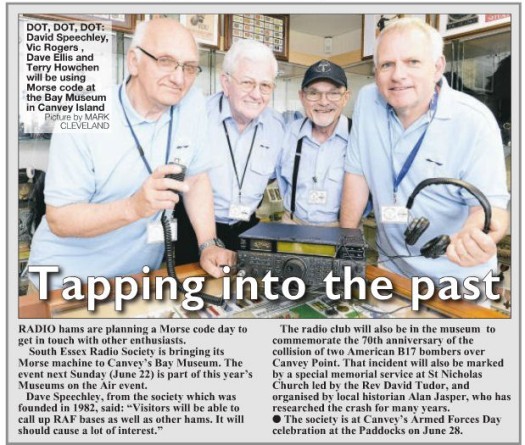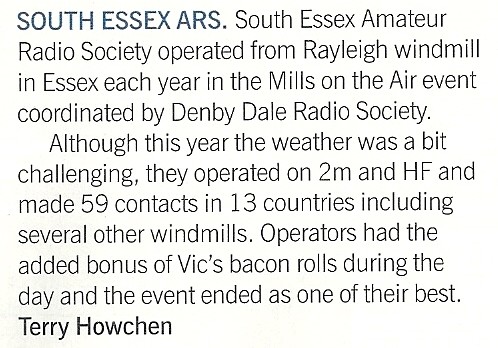 To find our more about what SEARS has planned, or for more on the club – visit their website via the following link:
Related links