On Sunday the 27th of September 2015, the Canvey Community Archive hosted a history trail across Canvey Island – with coaches taking visitors around the various museums and historical sites on the island. One of the stops was the historic Bay Museum, and in support of this event, the South Essex Amateur Radio Society operated a special event station, GB2BM.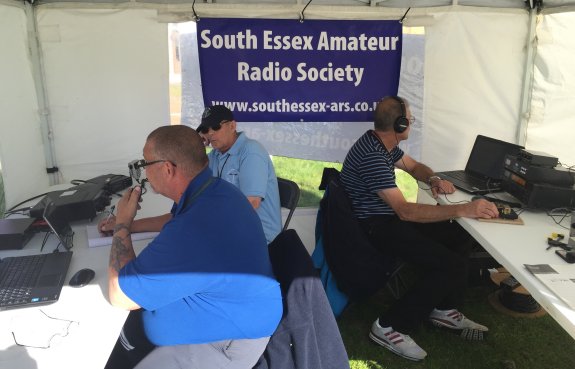 On a gorgeous Sunday, SEARS started up it's tenth event of the year and saw a good turnout of members and visitors to the station, just next to the Bay Museum, a former degaussing station.

One of the visitors to GB2BM was the Deputy Mayor for Castle Point, Councillor Steven Cole. With the help of Dorothy M0LMR and the SEARS team, Councillor Cole was able to send a greetings message using digital mode DMR.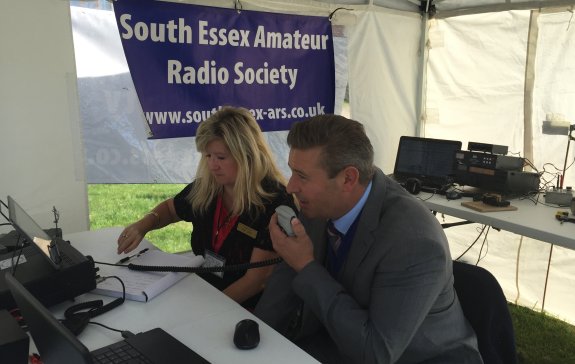 GB2BM operated two stations throughout the day – The main operation focused around HF station running a mix of CW and PSK31 on the club's Icom IC-736. Dave G4AJY and Steve G4ZUL made numerous CW contacts, including to Japan and the US.
The other station alternated between DMR and 2m FM, and made contact with several local stations, including the GB0EOR station run by the Harlow club, plus CARS operating from their regular venue of Sandford Mill.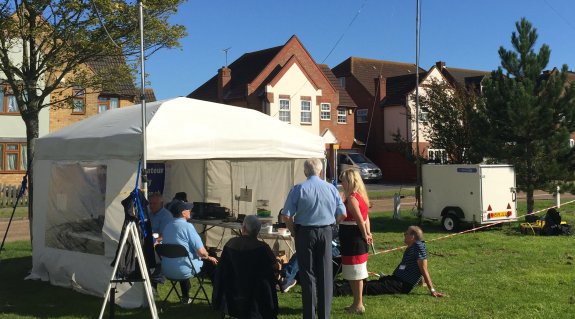 Well done to SEARS for putting on another great day of radio – the 10th of the year. Plenty of opportunities to get on the radio and make some noise, the opportunity to talk about amateur radio with visitors on the community trail, plus excellent catering, courtesy of Vic's bacon rolls!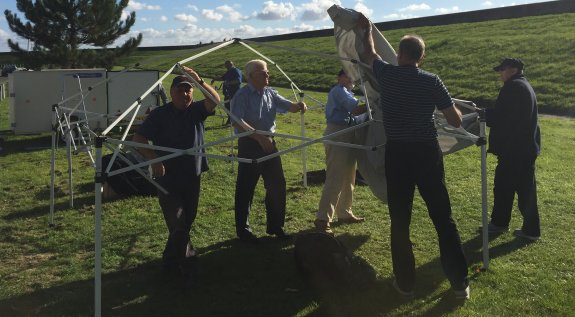 For the full report on the event, and a collection of photos, go to www.southessex-ars.co.uk/canveyarchive.html
Related Links
SEARS Cancey Archive Report – Sept 2015