Today, Sunday the 25th of September 2011, the team from CARS (the Chelmsford Amateur Radio Society) has been operating from Sandford Mill, in Chelmsford. Here are a few photos from today's event.
First, we see the team operating on AM using from the special events tent. Transmissions were made with an impressive-looking 60 foot antenna cunningly secured by a four-wheeled anchor.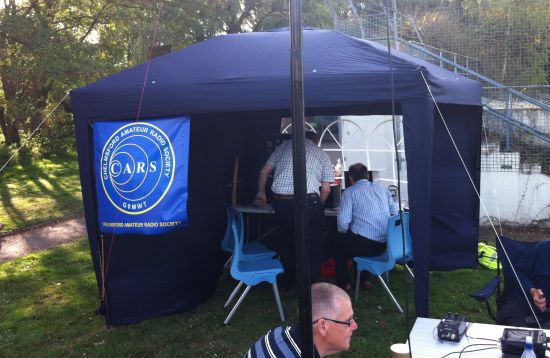 The Sandford Mill Industrial Museum houses a piece of radio heritage, the Marconi Wireless Hut. For a good portion of the day, CARS were operating SSB voice, and then CW. A number of excellent contacts were made, including exchanges with the US, Russia and Japan.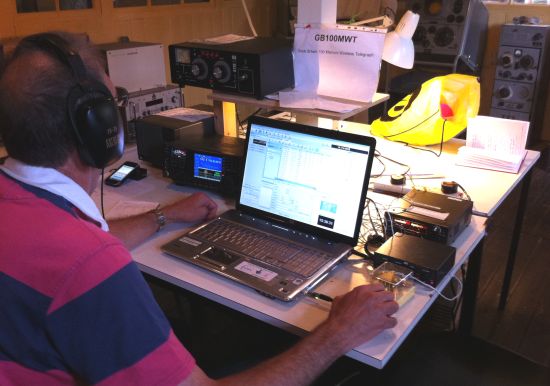 Always a popular feature at Sandford Mill open days, Colin demonstrating various morse keys and ticker tape morse equipment, where the public can type their own messages and take printed tape away with them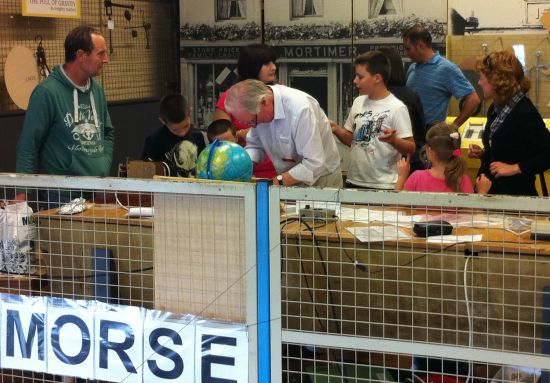 Here, we see operations from the 1940s Marconi 1154/1155 combination owned by Peter G3SUY. At the time we were listening, a good strong contact had been made with a Maritime Mobile amateur, using this historic piece of radio transmission equipment.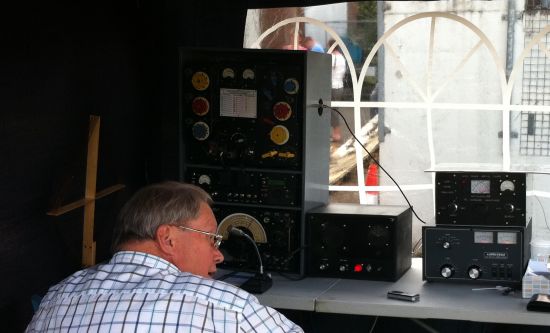 The number of visitors at the Sandford Mill Science Discovery Day was very encouraging, no doubt helped by the clear September day. The barn was packed with visitors watching various science demonstrations courtesy of Steve Allman from Show Me Learning, and there was a steady stream of visitors into the main Engine House, hosuing the various radio exhibits.
Thanks to the team from CARS for operating from Sandford Mill, Sandford Mill Museum for putting on the Science Discover Day, and to the hundreds of people that visited today's event.
If you'd like to come to another on-air open day, put the date of the 21st of April 2012 in your diary – "Marconi Day at Sandford Mill"