Due to space restrictions, I've been experimenting with various loft antenna combinations. My latest experiment is using the Watson Magitenna.
Watson Magitenna
This is essentially a 7.6m long bit of wire, designed to operate between 40metres and 6metres. It will handle 400W CW and 550W PEP SSB.
Due to the relatively short length of the wire, this makes a handy portable HF antenna, either for mobile operations, or for stealth antenna installation where space is at a premium – it could be used in a loft, gutter, slung over a branch or fixed to a fibreglass fishing pole for vertical working.
The kit includes the wire and a UNUN balun. It connects to your rig/ATU via an SO239 socket. The antenna wire connects to the UNUN using a wingnut, and there is also a wingnut (colour-coded with a green dot) for a connection to an RF earth.
Using the Magittena
As an experiment, I installed the Magitenna in my loft, running the length of the loft at the highest point, running South-to-North. I then placed a few CQ calls on all bands from 80m to 6m on PSK31. I called randomly on the bands for about an hour (off and on), and here is a summary of what was spotted by PSKReporter: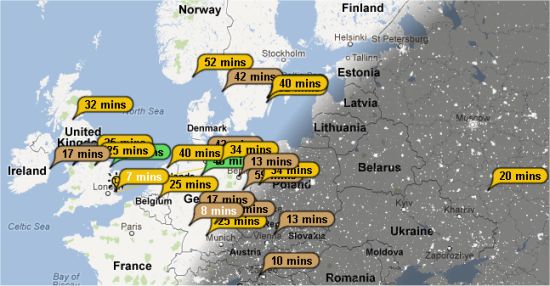 The coloured markers indicate how long ago the signal was received by the listening stations, the colours referring to the bands, as follows:
Brown: 15 metres
Yellow: 20 metres
Green: 30 metres
I'll continue testing this long wire antenna and add any additional notes.
Magitenna construction
Here are a couple of photos of the Magitenna balun, for reference: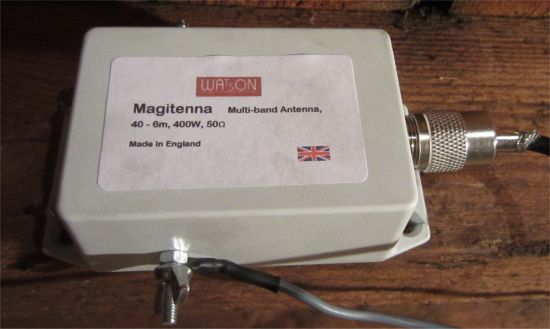 … and the inside of the Balun box: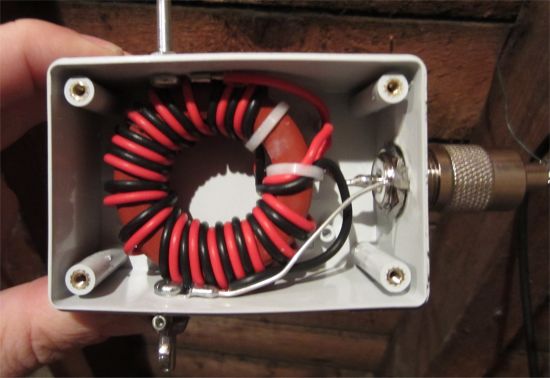 If you have any question or comments, please add a message in the section below.