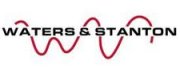 As we reported a few days back, Peter Waters G3OJV, one half of Essex-based amateur radio retailers Waters & Stanton, was interviewed live today on Phoenix FM – If you missed it, download a copy here.
As part of the community radio station's One 2 Three afternoon show, presenter Scott Ross spoke to Peter about his involvement with the hobby, how he got involved, and why the hobby still is vital in today's connected world.
Listen to the interview, recorded on Monday the 10th of February 2014:
The first question put to Peter was how he first got involved in amateur radio. Stumbling across Shortwave Magazine in a local newsagent was what started Peter on his radio journey, resulting in him getting his licence back in 1960, aged just 17.
Peter, together with other of the business Jeff Stanton, started their company over 40 years ago in Hockley, initially starting out selling hi-fi equipment, with amateur radio equipment on the side. It's gone on to be one of the UK's leading names in amateur radio.
Pete explained that retail has changed radically with more and more people moving online to buy amateur radio equipment, but people still prefer the personal touch and the chance to try-before-they-buy. Waters & Stanton also has a store in Scotland – important because people in Scotland want people that speak the same language – The "Essex" dialect seems not to cut it in Fife!
Is there still a future for amateur radio? Very much so, according to Peter, and it needn't be expensive to get started. Thanks to imported equipment from China, we now have cheap radios for less than £50, and there's also the option to get started with second-hand equipment, or kit on load from a local amateur radio club. Pete was very positive about the work that local clubs do to help support the hobby, and encourage anyone interested to talk to a local club about the entry-level Foundation exam – a great way to get their feet wet, and hopefully progress from there.
Computers and Internet connectivity is now playing a part of the amateur radio hobby, and Peter was asked why in today's connected world, people would still want to mess around with aerials and radio equipment – quite simply "people like the challenge of doing it the hard way" and making contact or taking part in a contest to talk to someone with the same knowledge on a remote island is very rewarding.
Great to hear Peter on-air being passionate about the hobby, and giving some good PR for the hobby.
Waters and Stanton is based in Hockley, Essex as well as online at www.wsplc.com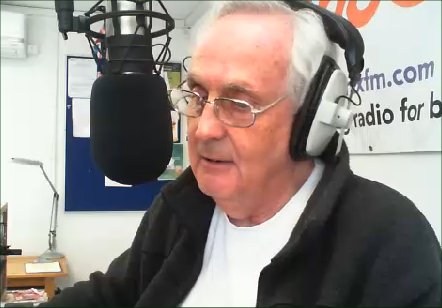 Phoenix FM's presenter Scott Ross is himself a licensed amateur, after attending the Foundation and Intermediate courses run by the Chelmsford Amateur Radio Society
Thanks to Scott for giving a quick shout out to Essex Ham member Jakub M6HRT after the interview, as well as a hello to Essex Ham's Pete M0PSX. Jakub and Pete were watching the proceedings in the studio courtesy of the Phoenix FM webcam, whilst having a natter in the radio station's chatroom. The mention is tagged onto the end of the recording!
For more on Phoenix FM, go to www.phoenixfm.com
Related content