The Olympic Torch Relay is set to enter the county of Essex on Friday the 5th of July 2012. There are two opportunities to work special event stations that are following the progress of the Olympic Torch.
Friday 6th July 2012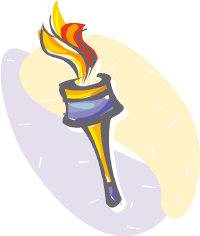 The Torch will start the day in Colchester at 7:30am, moving to Hatfield Peverel (08:44am), Maldon (09:15am), Rayleigh (10:20am), Southend (10:55am), Hadleigh (1:52pm), Basildon, Grays (5:02pm), Brentwood (6:01pm), ending in Chelmsford for an overnight stay.
The special event activity for the day comes in the form of the Worked All Britain "Follow The Torch" award. Seventy-two stations across the UK are on-air for this award sited along the torch relay route.
On Friday, the South East Essex Amateur Radio Society (SEARS) will be on HF and 2 metres. They will be operating from South Benfleet using the callsign GX4WAB. Details
Saturday 7th July 2012
The Torch starts back on the road early on Saturday morning (06:55). It moves to Harlow (8am), Waltham Abbey (8:29am), then Waltham Cross (8:50am). After that, it leaves Essex for Hertford.
The Chelmsford Amateur Radio Society (CARS) pick up the baton for the  Worked All Britain "Follow The Torch" award. They will be  operating on on HF (primarily on 40m close to 7.160MHz, but on other bands too, plus CW) and 2 metres. They will be operating from the centre of Chelmsfordt using the callsign GX4WAB. Details
Any thoughts on the Olympic Torch, or the WAB "Follow The Torch Award"? Please add a comment below