March the 28th 1964 marked an important date for broadcasting in the UK – the launch of offshore radio with Radio Caroline taking to the airwaves. Fifty years on, celebrations took place on the seafront at Walton-on-the Naze, and to mark the event, a group of Essex Hams were invited to operate from the event.
The day's activities included a helicopter flypast, ringing of the Radio Caroline bell, some faces from Radio Caroline's past, fireworks, live music and of course, amateur radio. The special event callsign used for the day was GB5OR – Five Decades of Offshore Radio, and here is a small selection of photos from the day.
GB5OR Operations
For operational reasons, the team opted to use a single station for the event – a Yaesu FT857 with an LDG YT-100ATU. The rig was powered by two  7Ah lead-acid batteries, and the antenna used was a 9 metre fishing pole. The station was running at 100 watts on 40m for much of the day, with some contacts made on 20m and 10m when pile-ups subsided. The station was active between 11am and 4:30pm. Operators for the day were Charlie M0PZT, Pete M0PSX, Kristian 2E0SSX, Chris G0IPU, James 2E1GUA and Jim 2E0RMI. Several other amateurs turned up to say hello and catch up with the team.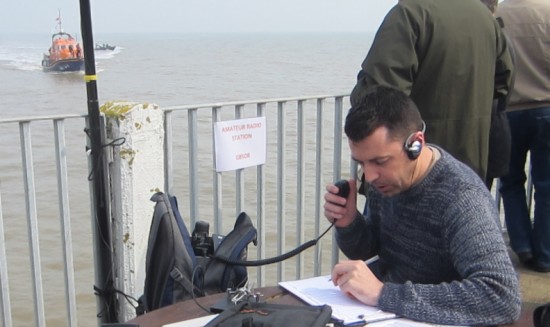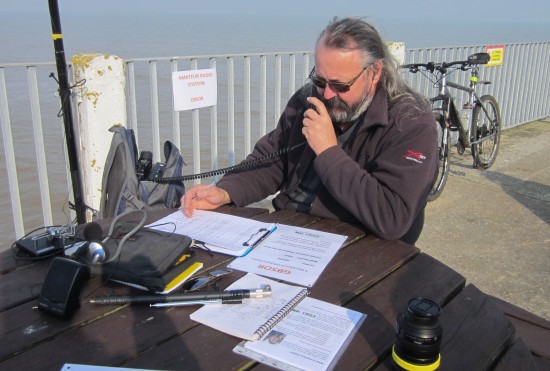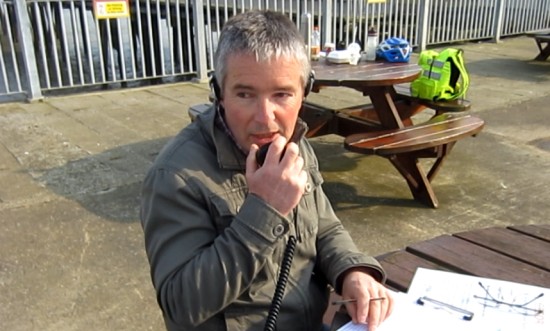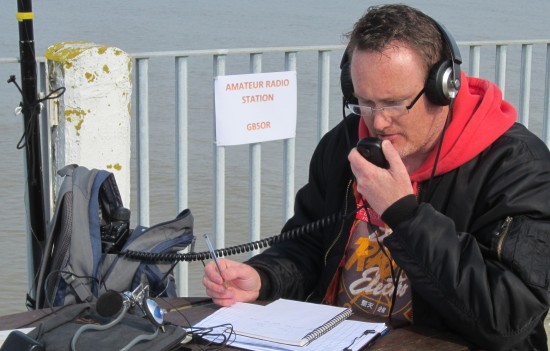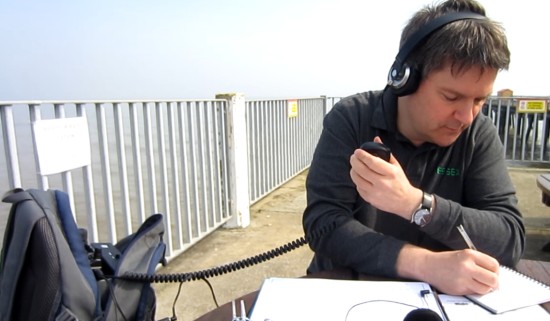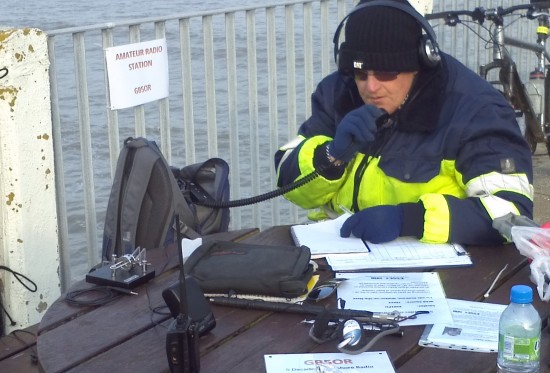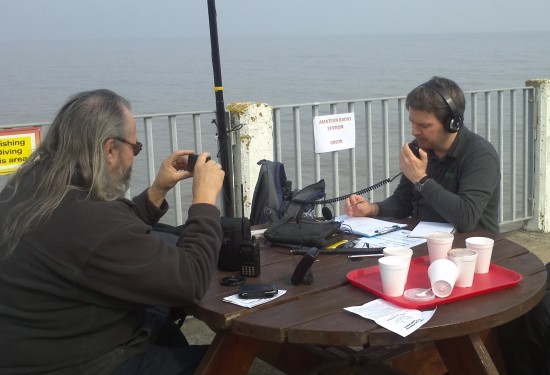 Following excellent results at a recent RNLI SOS Week event, Peter G3SUY took the opportunity to fly his kite antenna from the Naze Tower, close to the GB5OR station. Due to the distance from the main station, Peter had to use his own callsign, and was able to make some great contacts on top-band. From the main station the kite was just about visible.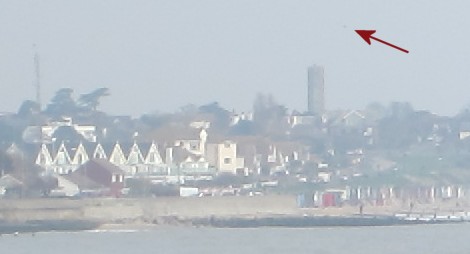 50th Anniversary
Quite a crowd gathered during the day to celebrate the launch of UK offshore station Radio Caroline exactly 50 years ago. The event was launched by Radio Caroline fan Paul Barber, better known as Denzil from the BBC's Only Fools and Horses, followed by a trip to the pier to see some Caroline celebrities arrive by RNLI lifeboat.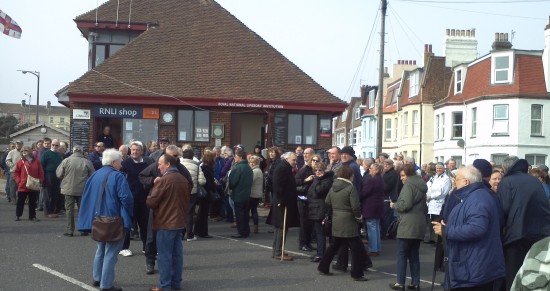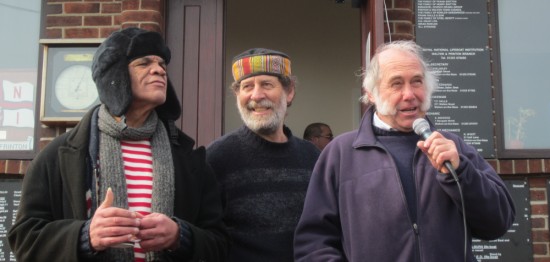 Highlight of the lunchtime celebrations on the pier was a low flyover by the RAF Sea King helicopter, with the RNLI Lifeboat and Police launch just off the pier.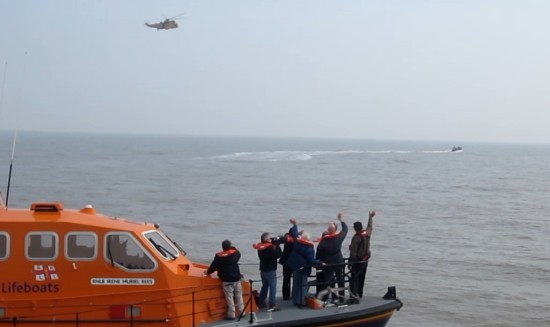 The launch took place at midday on the 28th of March 1964, and at midday today, members of the Radio Caroline team rang the Caroline bell from an RNLI lifeboat off Walton Pier, accompanied by some midday fireworks. Here's Essex Ham's Jim Salmon 2E0RMI, holding the Caroline bell with skipper Captain Campbell.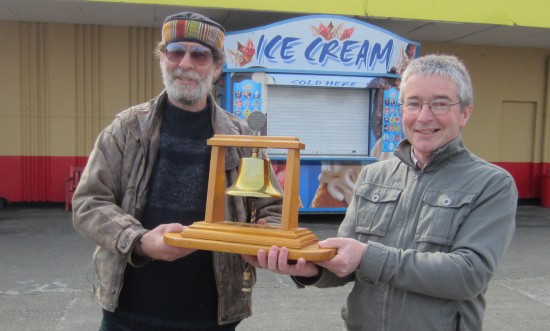 Well done to all of the amateurs who turned out to spend time celebrating this historic anniversary – a great day, some great contacts, and lots of fun by the seaside.
BBC News Story
BBC's Look East team were filming during the day. Here's the piece broadcast on BBC One. Essex Hams Pete M0PSX and Kris 2E0SSX are briefly in shot, as is Charlie M0PZT's fishing pole antenna:
Photo Gallery
3>
Related links