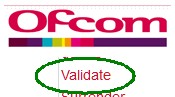 Ofcom has announced that it is shortly to start revoking amateur radio licences that have not been revalidated in accordance with licence conditions.
A notice has been published on the Ofcom site stating that licences that have not been revalidated in the 5 year window will be revoked. The first batch of licences, which were due for revalidation between September 2012 and January 2013 will be the first to be revoked.
The current "Lifetime licence" started in 2006 with a clause stating that holders are required to validate their details are correct at least once every 5 years. Ofcom has attempted to contact amateurs whose licences need to revalidated via their last known postal address letting that know that if they fail to comply, they'll lose their licence
According to the report on Southgate News, around 10,000 licences are set to be revoked in this first batch, unless the owners of the licensed take swift action
For the text of the announcement, see Revalidation – notification of Ofcom's proposal to revoke Amateur Radio licences
How to revalidate your licence
The easiest way to revalidate your licence is online via ofcom.force.com/
See our guide How to validate your licence. Alternatively, contact Ofcom on 0207 981 3131.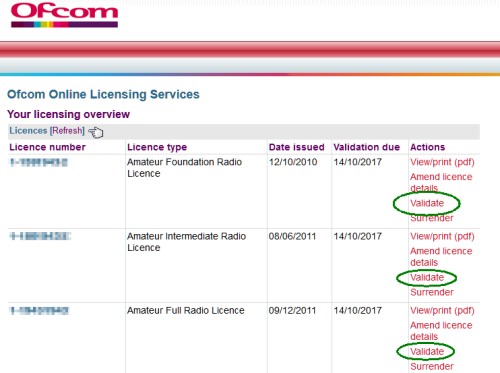 Please pass this announcement along to anyone you feel may not have revalidated or may have moved in the last few years. You may also want to forward this to the secretary of your local club, so that club members can be advised.
Related Links