As some of you will know, UK amateur radio exams are now using an optical marking system. The new system of marking papers came into effect at the end of July 2013, meaning that local clubs and exam centres no longer issue pass certificates. Training groups can still give Foundation and Intermediate candidates an indication of whether they have passed or failed, but the official pass confirmation is now sent by RSGB, and not supplied immediately after the exam.
We've now seen first-hand what the new pass certificates look like, and as they're rather smart, we thought we'd share the new-style "Foundation Level Amateur Radio Examination Certificate":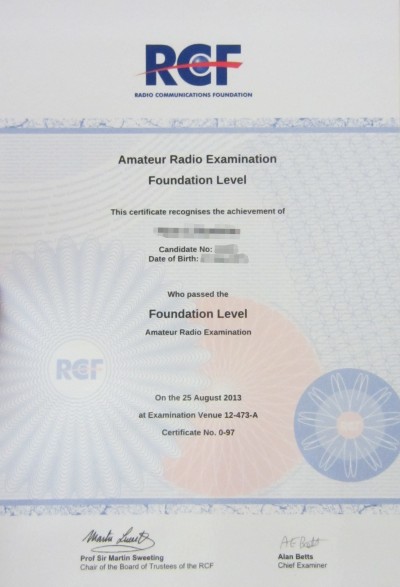 Here's what the old "pink pass slip" looked like: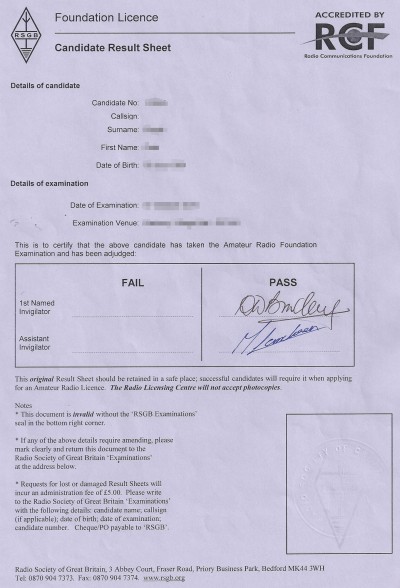 Well done to RSGB and the RCF for creating a new-look certificate. This looks significantly better than the form that candidates received before, and is something that wouldn't look out-of-place framed on a shack wall.
Just one question remains – Can existing Foundation, Intermediate and Full licence-holders apply to get a new-style examination certificate? Ideally, without having to resit the exam! It seems the answer is "no".
Optical Marking
Oh – If you're wondering, this is the Optical Marking Sheet that has to be completed by candidates: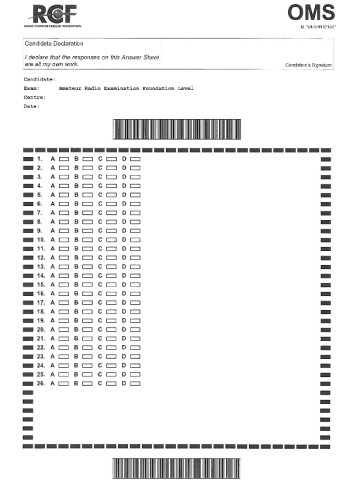 Related content