As 2019 draws to an end, we'd like to thank all Essex Ham members who've taken part in one of our weekly nets, as well as the Essex YL Net.
The Monday Night Net launched in October 2011. Essex Ham's Net has now become a regular on-air meeting place for both newly-licensed hams as well as experienced amateur radio operators, and enables local hams to share information, ask for advice, and get to meet new voices. We believe we are one of the busiest nets in the Essex area, and that's down to the support of net regulars.
2019 Statistics
For those interested in statistics, here is a quick look at the stats for the Monday Night Nets in 2019
Number of Monday Night Nets in 2019: 52
Maximum Attendance: 20 people (04 Feb 2019)
Average Attendance: 12.4 people
Callsign Breakdown
A total of 112 unique callsigns joined. We're always pleased to welcome new people to the 'net, especially those who've just got their first licence, or took part in our Foundation Online course. Here is the breakdown by callsign:
Intermediate: 32
Full (G): 31
Full (M): 21
Foundation: 25
Club: 2
GB Special Event: 1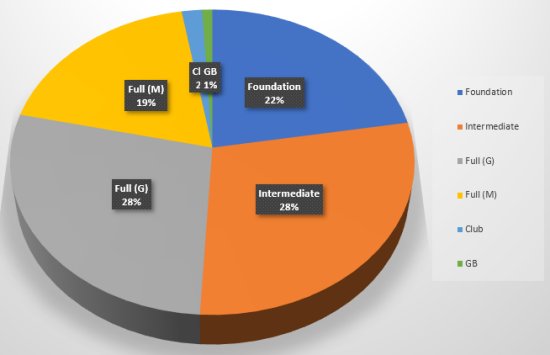 Locations
Here is the approximate spread of callsigns geographically. 70 callsigns came from Essex, and 33 from outside Essex.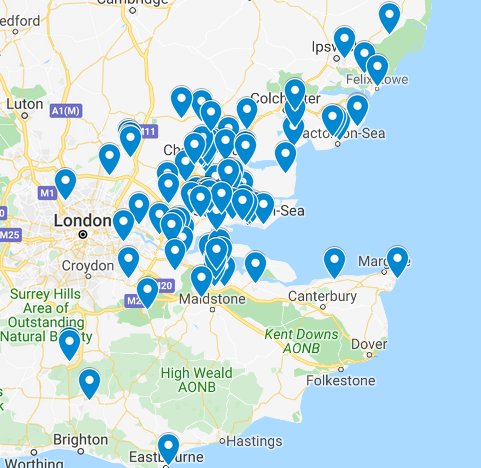 Top 2019 'Net Attendees
From the weekly log, here are the top participants. Special thanks to those who join regularly and support the net.
| | |
| --- | --- |
| Callsign | Number of Nets |
| 2E0WHB | 51 |
| M0PSX | 51 |
| M0LMR | 50 |
| G6AMY | 43 |
| M0KNG | 42 |
| M0ONH | 34 |
| M1ECC | 21 |
| G4JDS | 20 |
| M0SSK | 19 |
| 2E1HWE | 18 |
| M7SDA | 15 |
| 2E0KDG | 12 |
| M0WJL | 12 |
| M6ONB | 12 |
Thanks!!
A special thanks to Rachel G6AMY, Dorothy M0LMR and Andrew M0ONH for chairing various Monday Night Nets throughout 2019. Very much appreciated!

Essex Ham would like to thank the Essex Repeater Group for allowing us to use the GB3DA for our weekly net. This repeater, together with GB3ER, GB3DB and GB7ZP are managed by volunteers. ERG would appreciate your support which can be by membership or donation, online at www.essexrepeatergroup.org.uk.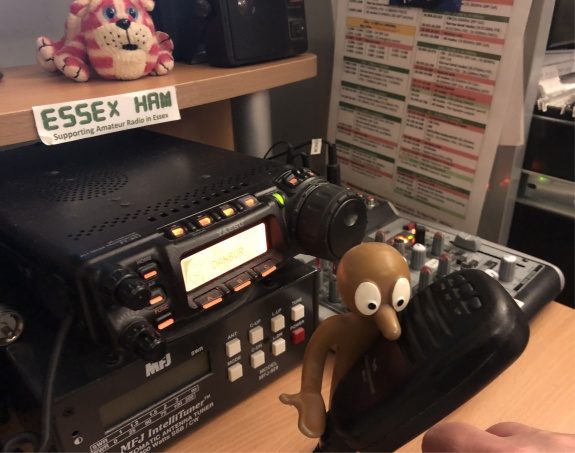 Disclaimer
Please note that the Monday Night Net is recorded for the protection of our participants.
Audio from repeaters around the UK, including GB3DA, may be streamed online and via web SDRs.
The views and opinions expressed by participants of the Monday Night Net do not necessarily reflect the views of Essex Ham.
Data Protection Notice: Messages transmitted over amateur radio as part of an Essex Ham Net are streamed online and recorded. Names and callsigns of net participants are logged and a summary of attendees made public via this website. We believe this to be for reasons of 'Legitimate Interest' under GDPR regulations. Messages posted in the Net chatroom may be relayed over-air as part Essex Ham's Net, if the Net Controller deems it to be relevant to on-air discussion. See our Terms & Privacy Policy for more.
Monday Night Net – Related links