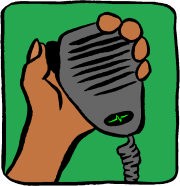 The Essex Ham Monday Night Net for 29 September 2014 started at 8:00pm local time on GB3DA, the 2m repeater located at Danbury, near Chelmsford.
Live Chat: The chatroom is running as usual. Go to www.essexham.co.uk/chat to get chatting – Our chat software requires you to create a free Essex Ham account.
Here's the attendance list for this week's net:
Pete M0PSX, Southend – In the chair
Stefan M0XLB, Colchester (with his new shiny callsign)
Mark M6RKC, Canvey Island
Rob M0KCP, Maldon
Ozzie G1OFL, Kent
Nick M0NIB, Brentwood
James 2E1GUA, Chelmsford
Nick 2E0DVX, Westcliff
Jakub 2E0FTX, Southend
Joel G0URK, Chelmsford
Tony 2E0TSA, Catford (Essex Ham's newest member)
Sarah M6PSK, Southend
Topics for the evening as follows:
D-Star… Setting it up. Lots of chat and help in the chatroom, with thanks to Joel
Colchester club has started weekly nets on 2m and 80m. If you're in range, join them.
Essex Air Ambulance event – this coming Wednesday and Saturday – See www.essexham.co.uk/eaa
Voice Over IP – Anything better than Skype out there?
Mobile phone antennas – Any good ways of improving a mobile signal? Femtocell solutions may not be an option as the asker doesn't have fixed Internet available – The suggestion was a Panorama mobile antenna
RAYNET and Airgrid?
Internet stability, church Internet access, and Internet over satellite
How to filter out a pager on 153MHz, without killing 144-146MHz
CAT interfaces with built-in soundcards for the Mac
Handy Links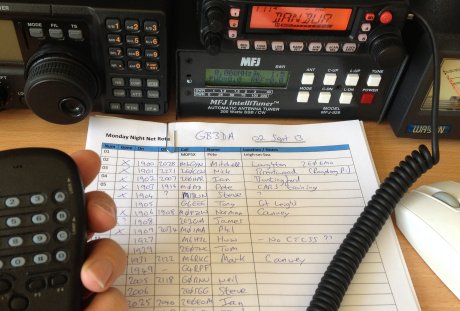 Got a comment about this week's Monday Night Net? Please add it below.
Essex Ham would like to thank the Essex Repeater Group for allowing us to use the GB3DA repeater for our weekly net. This repeater, together with GB3ER, GB3DB and GB7ZP are managed by volunteers, and if you wish to support the ERG, you can make a donation online, or become a member, at www.essexrepeatergroup.org.uk – ERG is a not-for-profit organisation.
Please note that the views and opinions expressed by participants of the Monday Night Net do not necessarily reflect the views of Essex Ham or the net controller.