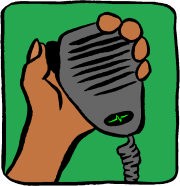 The Essex Ham Monday Night Net for the 26 May 2014 started at 8:00pm local (7pm GMT) on GB3DA, the 2m repeater located at Danbury, near Chelmsford.
Live Chat: The chatroom is running as usual. Go to www.essexham.co.uk/chat to get chatting – Our chat software requires you to create a free Essex Ham account. Here's the attendance list for this week's net:
Pete M0PSX , Southend – In the chair
Steven 2E0VKH , East Peckham Kent – Recently passed his Intermediate
Ken M6BZS , Eastwood
Tony M6LLH , Myland
Les M6LTO , Basildon
James 2E1GUA , Writtle
Neil G0RNU , Tilbury
Nev 2E0FSX , Chelmsford  – First time with the new call
Rhona 2E1GQL , Chelmsford – A rare contact!
Ricky M6DII , Gras – Mobile
Mitchell 2E0EMO – Loughton
Chris G0IPU – Chelmsford
Martyn G1ELF, Chelmsford
Rob M0KCP, Maldon
Bill G4KIH, Rayleigh
Steve M0SHQ, Maldon
Nick M0NIB, Brentwood
Terry G0TIW – Chiltern Hills – 90 miles away and getting in nicely
Topics for the evening as follows:
Intermediate exams and how to study
Projects – Lez is working on a RF-triggered timeout time – very handy for net controllers!
An update from Nick M0NIB on the Lightning Tracker project – More to follow on this
Any thoughts on tonight's net? Add 'em below…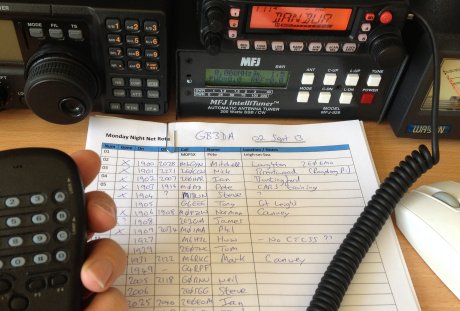 Handy Links
We wrapped up at 23:30 – late one!! Thanks everyone…
Got a comment about this week's Monday Night Net? Please add it below.
Essex Ham would like to thank the Essex Repeater Group for allowing us to use the GB3DA repeater for our weekly net. This repeater, together with GB3ER, GB3DB and GB7ZP are managed by volunteers, and if you wish to support the ERG, you can make a donation online, or become a member, at www.essexrepeatergroup.org.uk – ERG is a not-for-profit organisation.
Announcements made on a net are done so in accordance the following licence condition:
"11(4) – The Licensee shall not send Messages for general reception other than: (a) initial calls; or (b) to groups or networks ("nets") of three or more Amateurs as long as communication is first established separately with at least one Amateur in any such group"
Please note that the views and opinions expressed by participants of the Monday Night Net do not necessarily reflect the views of Essex Ham or the net controller.