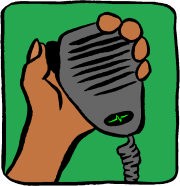 Here's a summary of the activity on the Essex Ham Monday Night Net this evening, Monday 22 April 2013.
The net started at 8:00pm on GB3DA, which so far, touch wood, is working ok.
For details of the net, see www.EssexHam.net
Here's the attendance list for this week's net:
Pete M0PSX in Southend, in the chair
Jim 2E0RMI in Chelmsford
Dean M6BYF in Kent
Peter G1FOA in Chelmsford
Lucy M6ECG in Brightlingsea
Bruce 2E0CPQ
Phil M0IMA in Swanscombe
Fred M6BZW in Maldon
Tom 2E0TNC in Tiptree
Neil G0RNU in Tilbury
Rob M6KDP in Maldon
Topics for the evening as follows:
Pete's Wireless USB Weather Station

Last Saturday's International Marconi Day – good fun day. G1FOA, M6BZW and M6ECG were involved in ops, and 2E0RMI and M0PSX were listening!

Thousands of applicants for a one-way trip to Mars. Anyone know the radio lag for the round trip? (3-29 mins apparently, depending on the distance)
Aeronautical mobile  Not allowed in the UK, but allowed in some other countries
Things you're not allowed to listen to: aircraft band, taxis & pirate radio. You can own a scanner, but not listen to certain things. What about listening to the marine band?
Listening to 'Numbers Stations'… no… I didn't know what they were either.
Scanners – Apparently, scanner users can be detected by tuning to the scanner's local oscillator… same principle as TV Detector Vans. Anyone believe this theory??
CB – It seems a lot of tonight's attendees started in CB – And Lucy M6ECG is still using CB, and says it's alive and kicking in Essex.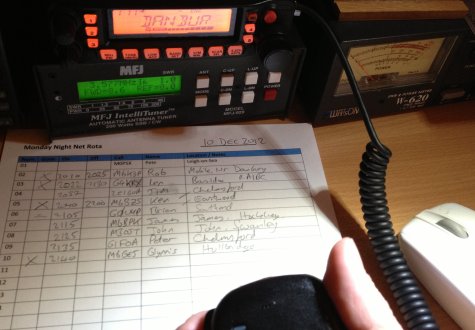 Handy Links
Please show your support for GB3DA and GB3ER by joining the Essex Repeater Group, or making a donation.
Interesting net tonight… thanks everyone. We wrapped up at 22:30pm
Got a comment about this week's Monday Night Net? Please add it below.