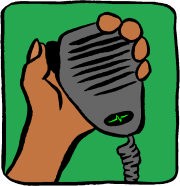 Here's a summary of the activity on the Essex Ham Monday Night Net this evening, Monday 14 January 2013:
The net started at 8:05pm on GB3DA, the local 2 metre repeater for Essex. For details of the net, see www.EssexHam.net
Here's the attendance list for this week's net:
Pete M0PSX in Southend, in the chair
Mike M0MMB, poorly on Canvey
Norman M0FZW on Canvey Island (briefly)
Phil M0IMA in Swanscombe
Rob M6KDP in Maldon
Fred M6BZW in Maldon (for one over, poorly person)
Dave M0WDG in Kent (mobile, briefly)
Lucy M6ECG in Brightlingsea
James M6BPK in Hullbridge
Glynnis M6GEJ in Hullbridge
Tom 2E0TNC in Tiptree (Sort your eQSL AG out please!)
Michael M6EIO
Peter G1FOA in Chelmsford
Ken M6BZS in Eastwood
Gary G0BDY in Brentwood
Jim 2E1GUA in Chelmsford
We wrapped up at 11:15pm
Topics for the evening as follows:
Two Tree Island event planned for 9th Feb 2013, weather permitting
What are your favourite aspects of the hobby?
Beacons (Check out the WaveGuide app on the iPhone)
What is QRP? 10 watts or under got the highest vote
Logging software – Ham Radio Deluxe, Hamlog or N1MM to create ADIF log files – Topic for another evening, or an Essex Ham article. Questions please!
The Essex Ham Monday Night Net is on GB3DA, the repeater based on Danbury. Please show your support by joining the Essex Repeater Group, or making a donation.
Got a comment about this week's Monday Night Net? Please add it below.