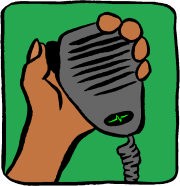 Details of the Monday Night Net on Monday the 12th of August 2013.
Tonight's Net is on GB3DA – the 2m repeater in Danbury
The net started at 8:00pm on GB3DA.
Live Chat: The chatroom is running again tonight. Go to www.essexham.co.uk/chat – Just put in your callsign to get in – no password needed
Here's the attendance list for this week's net:
Pete M0PSX in Southend, in the chair
Mitchell 2E0EMO in Loughton
Lucy M6ECG in Brightlingsea
Mark GX0TRG/P in Downham
Mike GX0TRG/P in Downham
Norman GX0TRG/P in Downham
Peter GX0TRG/P in Downham
Lucy GX0TRG/P in Downham
Tom GX0TRG/P in Downham
Belinda GX0TRG/P in Downham
James 2E1GUA/M in Danbury
Terry M0TCT in Braintree (new to the area)
Dave G5MW/P, Medway Club Call, from Bredgar, near Sittingbourne
Tony M6TET in Dartford
Nick 2E0CGW
M6HPO
Martyn G1EFL in Chelmsford
Topics for the evening as follows:
Thank to the Medway Amateur Radio Transmitting Society for popping up from Bredgar, and for giving us the chance to work a G5xx pre-war callsign.
We wrapped up at around 9:30pm local, and continued simplex with the Medway club on 144.650. Then we made contact with 2W0RMI via MB7IDA, the Danbury Echolink node, joined by the Thames ARG team in Downham.
Any thoughts on tonight's net? Add 'em below!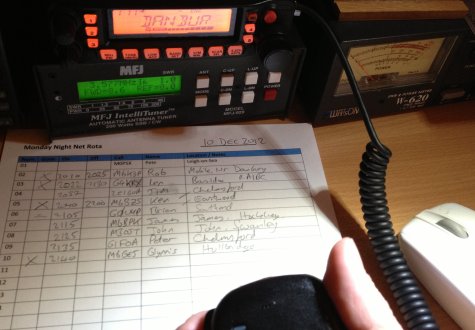 Handy Links
Got a comment about this week's Monday Night Net? Please add it below.