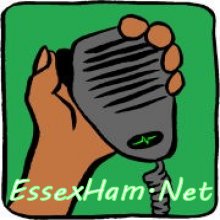 Our Monday Night Net launched back in 2011 and is still going strong. Everyone's welcome to join, especially those who've recently got their licence and are looking for help with getting started in the hobby.
If you're new to our Monday Night Net, you can find more information here: Monday Night Net
The Essex Ham Monday Night Net for the 6th of February 2017 started at 8pm local time on GB3DA, the 2m repeater located at Danbury, near Chelmsford. Here's a quick summary of who joined this week's net, and what was discussed…
Live Chat: During the Net, we run an Internet chatroom. Go to www.essexham.co.uk/chat to get chatting during our nets – You need to create a free Essex Ham account to access our chatroom.
Internet Feed: Not in range of the GB3DA? Several Internet feeds are available, including: Essex Ham's Audio Feed (not always online) or the Monday Night Net uStream (Thanks to Nick M0NFE). On a Smartphone, try SouthEastRadio on Zello
Net Attendees
Here's the attendance list for this week's net:
Pete M0PSX, Southend-on-Sea (in the chair for this week's net)
Rachel G6AMY, South Ockendon
Gordon 2E0IRX, Witham
Gary M6YRG, Kent
Paul M0XMT, Westcliff-on-Sea
Steve G4GHO, Chelmsford
Dorothy M0LMR, Basildon
Brian 2E0WHB, Chelmsford
David 1ECC, Basildon
William G8CYK, Baddow
Keith M0KNG
Selim M0XTA, Loughton
Laura M6LHT, Westcliff
G4BMW
Jay M6JVD
Jim 2E0RMI, Chelmsford
Kristian M0SK, Basildon
M6HJN – Only just making it – sorry we couldn't read you too well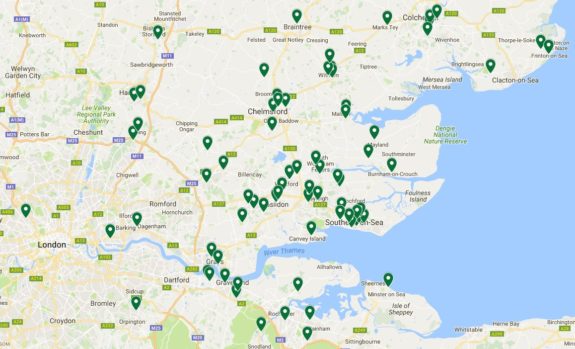 Topics for the evening, as follows:
In tonight's net, here's what was discussed:
The Canvey Rally
Well done to SEARS for organising a great rally and Dorothy, Paul, Mark and the team in a very busy kitchen
Antennas and planning permission – How many antennas can you have on the roof before you need planning permission
Recommended by Brian – "Stephen Greer" (check him out on YouTube)
Latest issue of Practical Wirelesss now out, featuring a few Esex stories
David M1ECC suggests that we may be letting ourselves down by referring to amateur radio as a hobby – his feeling is that we should represent ourselves as a user service. Gordon feels this may make the public more receptive to us having visible antennas
Unrealistic movies featuring radio… EMP not affecting PMR sets, and NASA not being able to contact the space shuttle
Contests – does Essex need a contest group or a gentle contest?
2 Emma TOC – Special event station this Sunday, and also a streaming radio station – For the latest, go to www.emmatoc.com
SSTV net tomorrow night at 7:30pm, run by the Thurrock Acorns
Paper capacitors, anyone?
We wrapped up just after 10:40 – thanks everyone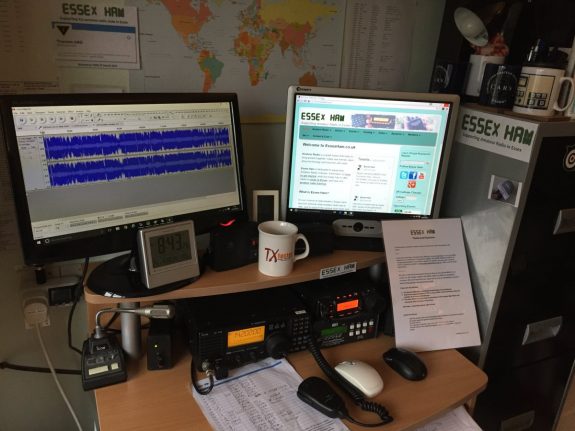 Got a comment about this week's Monday Night Net? Please add it below.
Thanks & Disclaimer
Essex Ham would like to thank the Essex Repeater Group for allowing us to use the GB3DA for our weekly net. This repeater, together with GB3ER, GB3DB and GB7ZP are managed by volunteers. ERG would appreciate your support which can be by membership or donation, online at www.essexrepeatergroup.org.uk.
Please note that the Monday Night Net is recorded for the protection of our participants. Audio from repeaters around the UK, including GB3DA, may be streamed online and via web SDRs.
The views and opinions expressed by participants of the Monday Night Net do not necessarily reflect the views of Essex Ham.
Disclaimer (Klingon Version)
Essex Repeater ghom maHvaD gb3da repeater lo' chaw' qatlho' vIvut essex ham. membership donation website pagh ghaytan chaH.
ta nets participants protection. chaq streamed vo' uk repeaters audio online. essex ham wej vaj mangghomDajDaq wIj je vuD vIHutlh jIH. Qapla'!
Monday Night Net – Related links
#SBBT