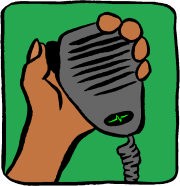 Here's a summary of the activity on the Essex Ham Monday Night Net this evening, Monday 4th February 2013:
The net started at 8:02pm on GB3DA, the local 2 metre repeater for Essex. For details of the net, see www.EssexHam.net
Here's the attendance list for this week's net:
Pete M0PSX in Southend, in the chair
Mark M0IEO on the Isle of Canvey
Norman M0FZW, on Target for his quiz night
Mike M0MMB, taking over some cars on the roads of Essex
Tim M0TWW in Westcliff
Adam M0GWS in Braintree
Brian G1KPS on Canvey
Lucy M6ECG in Brightlingsea (with the lurgy)
Gary G0BDY in Brentwood (About to have haddock)
Peter G1FOA in Chelmsford
Tom 2E0TNC in Tiptree (with the lurgy)
Ken M6BZS in Eastwood
Nick G4IWO in Basildon
Topics for the evening as follows:
Comments on the Thames ARG club night last Friday
EME on 2 metres?
The Lurgy – a lot of it about
The joys of eQSL, and handling of the R,O and Q suffixes, plus the separation Alpha and Papas
Targeting Australians, Iraqis and other DX stations
Thanks to everyone for attending tonight's net! We wrapped up at around 9:30pm, due to the number of voices suffering from the lurgy. Wish you all well…
The Essex Ham Monday Night Net is on GB3DA, the repeater based on Danbury. Please show your support by joining the Essex Repeater Group, or making a donation.
Got a comment about this week's Monday Night Net? Please add it below.