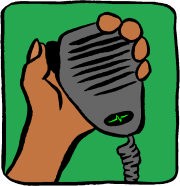 The Essex Ham Monday Night Net for 04 August 2014 started at 8:00pm local time on GB3DA, the 2m repeater located at Danbury, near Chelmsford.
Live Chat: The chatroom is active throughout each net. Go to www.essexham.co.uk/chat to get chatting – Our chat software requires you to create a free Essex Ham account.
Here's the attendance list for this week's net:
Pete M0PSX , Southend – In the chair
Mitchell 2E0EMO , Loughton
David M6ILM, Pitsea
Mike G1KOT, Laindon
Steven 2E0VKH , East Peckham, Kent
Ricky M6DII , Grays
Huw 2E0HTL , Basildon
James 2E1GUA , Chelmsford
Daniel M6DLE, Basildon
Wayne M6WCE
Graham M6GDJ
Hugo M6TFT , Maidstone (Crackly, but audible)
Dave M1AMI in Colchester
Harry M6YES , Colchester – Thanks for joining us for the first time#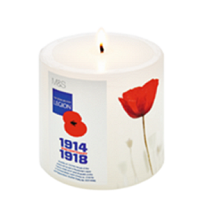 Lights Out
Thanks to Harry M6YES for reminding members of the net, that Britain commemorated its entry to the First World War one hundred years ago today with a 'Lights Out' – A single light or candle as a mark of respect from 10pm to 11pm. Details: Royal British Legion Lights Out.
If you'd like to make a donation to the Royal British Legion, send a text with the words LIGHTS OUT to 70020 – Each message you send donates £1. Essex Ham has made donations – make sure you do too.
The net was run by light from the rig, with the computers off until an early closedown of the net.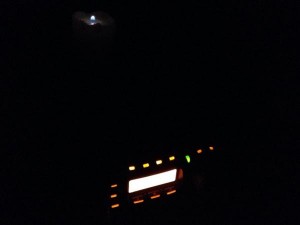 Topics for the evening as follows:
What do you do to ensure that your equipment is operating correctly and safely?
Changes in store for PMR in the coming years
The frequencies for the Ofcom Busines Light licence
World War I commemorations at the weekend
Being a ham without a computer
The chatroom was particularly active tonight- Some interesting, honest and controversial comments from members chatting online!
Thanks too to Ian 2E0IJH from Maidstone YMCA ARS for jpining us in the chatrrom after listeneing to the net. We'd like to pass on the following message from them:
If anyone from the area is interested in either the 144MHz trophy contest or the HF SSB contest on the 6/7th September, the Maidstone club are entering both from Capel Battery, Nr Folkestone. The 144MHz setup will be full power multi-antenna, if anyone wants to come and play.
Our 144mhz setup for contesting is 2 x 13 ele, 2x 7 ele zls, 400w 4cx250 amp, voice keyer, modified Ft726″
Details here: g3trf.weebly.com
Handy Links
Got a comment about this week's Monday Night Net? Please add it below.
Essex Ham would like to thank the Essex Repeater Group for allowing us to use the GB3DA repeater for our weekly net. This repeater, together with GB3ER, GB3DB and GB7ZP are managed by volunteers, and if you wish to support the ERG, you can make a donation online, or become a member, at www.essexrepeatergroup.org.uk – ERG is a not-for-profit organisation.
Please note that the views and opinions expressed by participants of the Monday Night Net do not necessarily reflect the views of Essex Ham or the net controller.