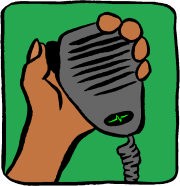 The Essex Ham Monday Night Net for 01st February 2016 started at 8pm local time on GB3DA, the 2m repeater located at Danbury, near Chelmsford.
Live Chat: During the Net, we run an Internet chatroom. Go to www.essexham.co.uk/chat to get chatting during our nets – You need to create a free Essex Ham account to access our chatroom.
Internet Feed: Not in range of GB3DA? Several Internet feeds are available, including: Monday Night Net uStream (Thanks to Nick M0NFE) – There's also Essex Ham's Audio Feed (In BETA, and not always online). On a Smartphone, try SouthEastRadio on Zello
Net Attendees
Here's the attendance list for this week's net:
Pete M0PSX, Southend-on-Sea
Paul G7BHE, Paul, Mobile near South Woodham
Rachel G6AMY, Ockendon
Brian 2E0WHB, Chelmsford
Dorothy M0LMR, Basildon
Steve G4GHO, Chelmsford
Colin M1EAK, St Osyth (first time)
Terry G4POP, Burnham
Tim M6LXG, Hertford – Operating portable on just 3 watts.
Dean 2E0CZR, Kent
Steve 2E0UEH, Southend-on-Sea
David M1ECC, Basildon
M6NCR – Readable, just, but a struggle
Ozzie G1OFL, Kent
Keith M0KNG, Billericay
Laura M6LHT, Southend
Keith G1NHW, Wickford
Jim 2E0JTW, Hullbridge
Neil G0RNU, Tilbury
Dean 2E0DSX, Witham
Rob G1XNC, Rainham
Nick M0NFE, Westcliff
Nick M0NIB, Brentwood
Gordon 2E0IRX, Witham
John G3ZJZ, Hockley
Lisa M6KIS, Witham
Glynis 2E0CUQ, Hullbridge
James 2E1GUA, Chelmsford
Sarah M6PSK, Southend
Richard G7OED, Basildon
Kristian M0SSK, Basildon
Paul M0DVD, South Woodham Ferrers
32 people – Smashing our previous record of 26 in 2013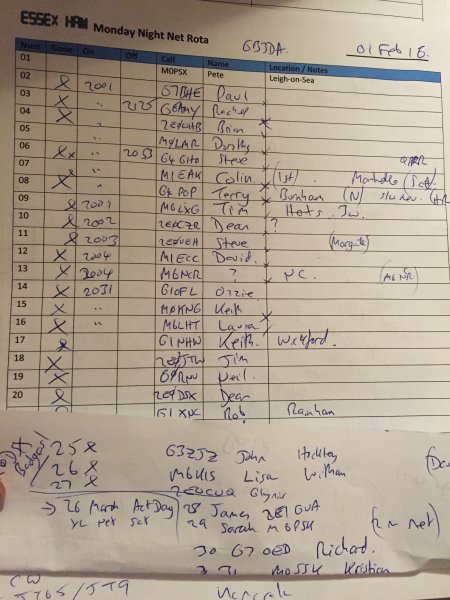 Topics for the evening, as follows:
In tonight's net, here's what was discussed:
Thanks to Rachel G6AMY for an update on the Thurrock Acorns SOS Day
Discussion of the MARTS ISS talk by Steve M1ACB
The Suffolk RED skills night last week – excellent event
RAYNET – What's it role today?
Reminder that this Saturday at 8pm is the Essex YL Net
The Essex Ham Kitten Video
Sunday – CANVEY RALLY – Doors open at 10:30am
The next Thurrock Acorns 2m activity day is set for the 26th of March 2016
Airlink – Check what obstructions are blocking line-of-sight
St George's Day event – 23 April at Galleywood Common
Happy Hamming!
The future of amateur radio
The net was set to wrap up just after 10:30pm, but a debate started about the future of amateur radio, which ran for another 3 hours. Lots, and lots, and lots discussed. The highlights:
2m is quiet – Solution… Run more nets. Rather than complaining about the lack of activity… pick a time, promote it on Facebook or Twitter, and run a net. It's not an accident that Monday's Net gets ~20 people a week, you know – it's because people gravitate
The Internet is killing amateur radio. Is it? Really? Mixed opinions on this one, but we all entered the hobby because of "radio", so it will always be the driver. Yes, there are Internet modes and VoIP, and yes, there are Echolink, DMR and D-Star repeaters that use the Internet… but it's still all about the magic of radio that brings us together
Newcomers leave – We don't do ourselves any favours. Club nights on overly technical (or unrelated topics) are all well and good, but what about the newbies?
Low amounts of new blood – here we also don't do ourselves any favours. Sitting under headphones, backs to the public, on a Morse key does not inspire others
The missed opportunity of the ISS publicity
Essex Ham, and why only some of the clubs want to use it
Public events – more and better
Elmers to help newbies stick with the hobby
Clubs offering construction nights for beginners
Higher power limits – Do people progress to get more power, or to learn and show they're committed to learning and the hobby?
A very productive session – not everyone agreed, but the 8 gents that stayed to the end, understood and discussed  things openly and honestly.
We finally wrapped up at 01:25am – And I finished writing this at 1:50am
Got a comment about this week's Monday Night Net? Please add it below.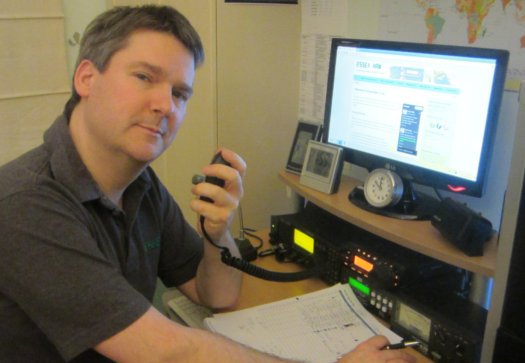 Thanks & Disclaimer
Essex Ham would like to thank the Essex Repeater Group for allowing us to use the GB3DA for our weekly net. This repeater, together with GB3ER, GB3DB and GB7ZP are managed by volunteers. ERG would appreciate your support which can be by membership or donation, online at www.essexrepeatergroup.org.uk.
Please note that the Monday Night Net is recorded for the protection of our participants. Audio from repeaters around the UK, including GB3DA, may be streamed online and via web SDRs.
The views and opinions expressed by participants of the Monday Night Net do not necessarily reflect the views of Essex Ham.
Monday Night Net – Related links