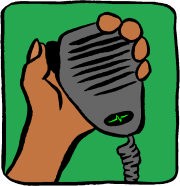 It's been a while since I chaired one of the Monday Night Nets, due to work commitments. Thanks to everyone who popped up for a chat this evening.
Start time tonight was 8:00pm, and here is the roll call:
M0PSX (and 2E0PSL) – Pete in Southend-on-Sea
G1EFL – Martyn in Chelmsford (thanks for the CARS clothing)
G0RNU – Neil in Tilbury
2E0RMI – Jim in Chelmsford
2E0KIL – Terry in Chelmsford (About to buy a SonyEricsson phone)
2E0EFX – Brian in Harlow (with a good plug for the LEFARS club)
2E0EAP – Rob in North Essex
G1KPS – Brian on Canvey
G4TUT – Richard, on a handie in Rayleigh (Nice to talk for the first time!)
G0BDY – Gary in Brentwood
G6LTT – Ron, mobile near Mill Hill
Given the high number of 2E0 station on this evening, I dropped down from my M0 callsign to a 2E0 callsign for some of the net… for the impromptu 2E0 net!
Topic for this evening included:
Training course venues and dates
Raynet – What is it…?
Direction Fining – DF Foxhunts?
Electronic logs (HamCall, eQSL, HRD and QRZ)
We wrapped up at around 10pm, after an enjoyable set of exchanges. Same time next week, I hope!
If you've not joined a Monday Night net in the past – it's on GB3DA, the Danbury repeater, normally from 8pm. You can find out when nets are on by following the EssexHam Twitter feed, or signing up to our email newsletter.
73s for now…
More Information