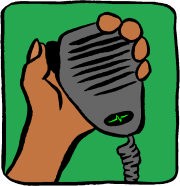 Christmas Eve, Monday the 24th of December 2012 saw another Monday Night Net. This took place on GB3DA, the local 2 metre repeater for Essex.
The Net nearly didn't happen as no-one expressed any interest in a net via Twitter, and all was quiet on GB3DA despite calls from the Net Controller at 8pm.
Here's the attendance list for this week's net:
Pete M0PSX in Southend,  in the chair
James 2E1GUA in Chelmsford
Norman M0FZW on Canvey Island
Peter G1FOA in Chelmsford
Tom 2E0TNC  in Tiptree
Ken M6BZS in Eastwood
Terry 2E0KIL in Chelmsford
Gary G0BDY in Brentwood (briefly!)
Dean M6BYF/A in Kent
Brian G1KPS on Canvey
John M3OJT from John in Kent
Topics for the evening as follows:
Rear-view car-mounted cameras
CB radio (Ken M6BZS is on the lookout for a CB rig)
Licence conditions – The "/A" prefix is good practice and is "recommended", but not mandatory
Ham Radio Licence Conditions Quiz Night? Good idea!
Handy Links
Sample copy of the current licence: Ofcom Sample Licence
Got a comment about this week's Monday Night Net? Please add it below: