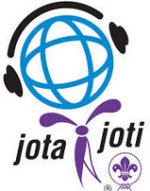 A reminder that this weekend is JOTA – "Jamboree On The Air"
This annual event encourages scouting groups from around the world to make contact with other groups and amateur radio operators over the airwaves. Around the county, local amateurs and amateur radio clubs will be helping to get the beavers, cubs and scouts on-air, and working towards their communication badges.
Several groups in the Essex area will be active this weekend, helping to get the youngsters on-air and sending greetings messages, and as always, help with scout greetings messages would be appreciated.
We're aware that the following groups are planning to be active this weekend – and there are bound to be more not on our list:
Belchamps Activity Centre, Hawkwell: Groups from the Southend District (and beyond) will be active using GB1BEL on both days, supported by Essex Ham
Canvey Island: The 1st Canvey Sea Scouts will be on the air as GB2CIS on Saturday, with the help of the South Essex ARS
Castle Hedingham: The callsign GB1HCV will be in use both days from the Castle Hedingham Scout Hut. Supported by Braintree & District ARS
Chelmsford: The Chelmsford and District Scouts will be active using the callsign GB4CDS – (Operated by the Chelmsford Scout Amateur Radio Fellowship)
Colchester – We believe that the Colchester District Scouts may be active, but cannot find any information on the Colchester RA website at this time
Epping Forest (Gillwell Park) : Operating GB2GP over both days – www.gb2gp.org.uk
Grays / Thurrock – We understand that JOTA stations will be active, supported by TAARC, but no information is available on their site as yet
Harlow: JOTA activation at the Harlow Scout Hut in Manor Hatch Close on both days. Members and non-members are welcome to take part.Harlow & District ARS)
Any station we've missed? Let us know.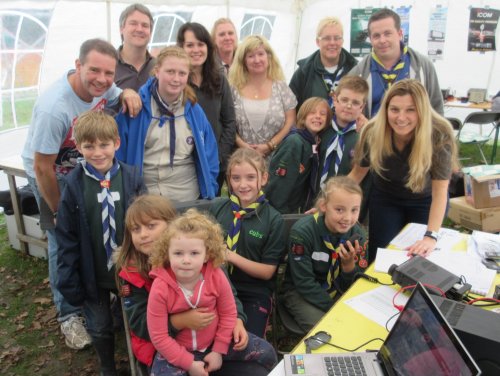 GB1BEL, Hawkwell
Essex Ham is proud to have been asked to support this year's JOTA activities from the Belchamps Scout Activity Centre. A small team will be working with event organiser Derek M0SCE to support beavers, cubs and scouts from the Southend-on-Sea area. Planned activities include HF, 2m and 70cms stations, DMR, APRS, CW and Raspberry Pi demos. We hope to be able help many youngsters to make their first contacts over amateur radio.
If you hear any of the local JOTA stations on-air, or hear calls for help with greetings messages, please do respond, and help make the weekend a positive experience for amateur radio.
To those assisting with JOTA activities – well done, and good luck!
Related Links