Sunday the 9th of June saw the 2019 East Suffolk Wireless Rally (aka the Ipswich Rally), tajke place in Kirton, near Ipswich.
Essex Ham has put togetgher a short montage of images from the rally – thanks to Dorothy M0LMR and Pete M0PSX for the pictures
Video from the 2019 Ipswich Rally

The Ipswich Rally is an open-air rally with the majority of traders operating next to their cars with their wares displayed on tables and blankets. None of the mainstream amateur radio manufacturers or dealers attend this particular rally, but there's a good mix of regular one-man rally traders, local groups and individuals with stuff to sell, making for an interesting rally. Several clubs were there including BADARS from Essex.
This was a well-attended event, and from chatting to the attendees, there were several bargains to be had. Entrance was £2, and there was plenty of on-field parking, with a talk-in station and military cadets managing car park admittance. Flossie and the Camb-Hams were a strong prescence as always, and the RSGB bookstall had a good stock of publications, including the new training books.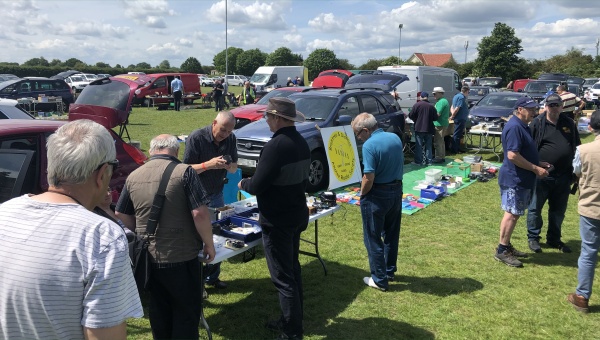 Several folk from Essex made the trip across the border (and the River Orwell), as seen in the Essex group photo below: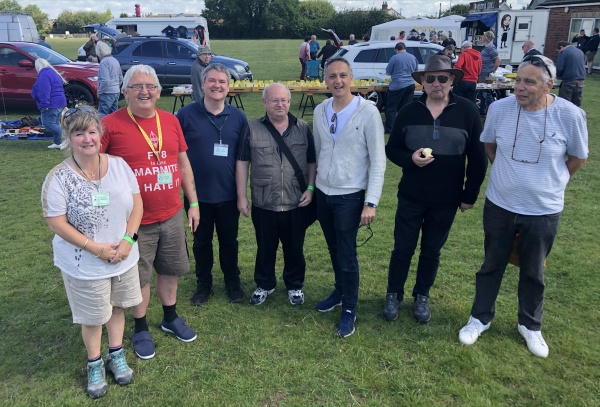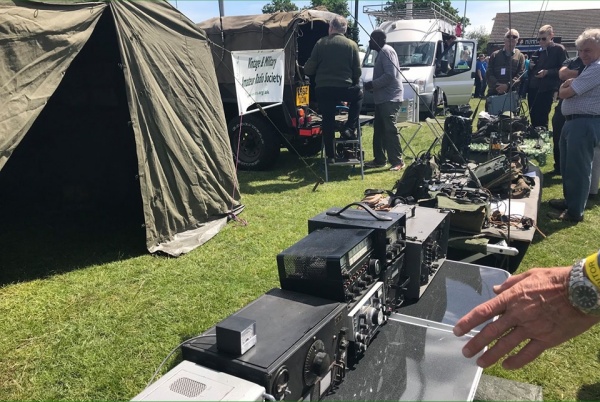 The Ipswich Rally is always a pleasent event – nice to see so many familar faces and to have a good catch up.
Related Links