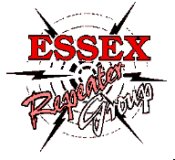 The Danbury 2m repeater, GB3DA, is back on-air after an apparent failure on Saturday. It's also now enabled for Fusion. On this page, we'll answer some of the questions about the changes.
GB3DA was back on-air after a 24-hour outage, on the afternoon of Sunday the 8th of December. From listening in to GB3DA, and from comments online, there seem to be some questions about the changes, which we'll try to address. This isn't official guidance – just an attempt to help, based on comments heard on-air and seen online from members of the Essex Repeater Group this afternoon.
What is Fusion?
Yaesu System Fusion, or C4FM, is a digital voice system (like D-Star and DMR). Fusion is mainly found on newer Yaesu rigs. More details: Yaesu System Fusion
I don't have Fusion – Can I still use GB3DA?
Yes – The new box at the repeater site supports input from analogue FM (as before) and C4FM Fusion.
What changes can I expect with the new GB3DA?
The most noticeable change for analogue users of GB3DA, is that there is currently no longer a "K" after de-keying.
There is a new Morse ident – a little softer and smoother than with the old GB3DA boxes
If you have Fusion on your radio, you can access the repeater either with FM analogue or in C4FM Fusion mode.
Why the change?
At the 2019 ERG AGM, plans were announced to upgrade GB3ER (the 70cm repeater) to Fusion, but this changed in December as a result of GB3DA reportedly failing on Saturday the 7th of December 2019. The spare backup GB3DA box is also faulty, so the quickest way of getting DA back after the failure, was to use the new Fusion box.
Information for Fusion Users
At the moment, we understand that the new GB3DA box is apparently set to receive Fusion and analogue FM, but only transmits analogue FM.
Fusion users wanting to access GB3DA using C4FM will currently need to set their radios to transmit C4FM and receive analogue.
Timeout?
There is still a timeout, which is apparently between 2 minutes and 2 minutes 30 seconds.
Internet connectivity?
Not yet. WiRES-X functionality (allowing the repeater to connect to other sites and users over the Internet) requires an Internet connection, and there is currently no Internet connectivity at the site in Danbury.
According to a comment from a member of ERG today, to enable Fusion to connect to the Internet, a business Internet connection would need to be provided at the fairly remote site on the edge of a field in Danbury, and the connection will need a fixed IP address. Getting a stable Internet connection to the site is unlikely to be cheap, so locals need to help to support the repeater group to help fund such innovations.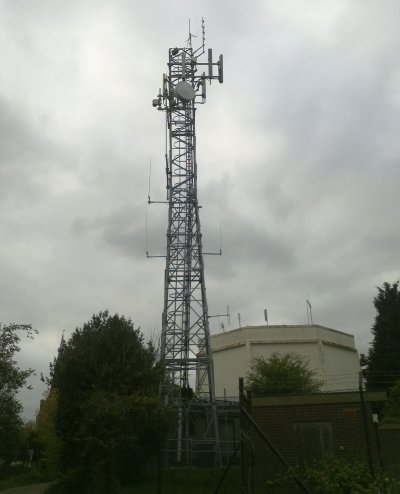 Thanks to ERG
A big thanks to ERG for getting GB3DA back up-and-running.
Without the hard work of the Essex Repeater Group, we wouldn't have GB3DA, or their other repeaters (inc GB3ER, GB3DB and GB7ZP)
ERG is run by volunteers, and all repeater users are encouraged to support the group, either by becoming a member, or making a donation. You can do either online at www.essexrepeatergroup.org.uk. You can also sign up at the Canvey Rally.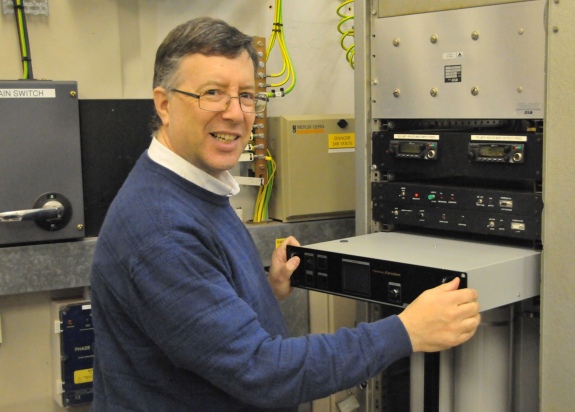 Disclaimer: This page was published to provide answers to common questions being raised about the changes. Information provided in good faith as a service to the local amateur radio community
Related Links: