The Essex Ham team was active over the JOTA weekend (15-16 October 2022) at the Belchamps Scout Activity Centre in Hockley. Here's a quick summary of the weekend's activities.
Close to 200 cubs, scouts and explorers from across the region signed up to take part in this year's event, which is one of the largest in the region. Essex Ham's been helping to support the event since 2016, and this year's event was one the best yet, thanks to the efforts of event organiser and passionate local ham Derek M0SCE.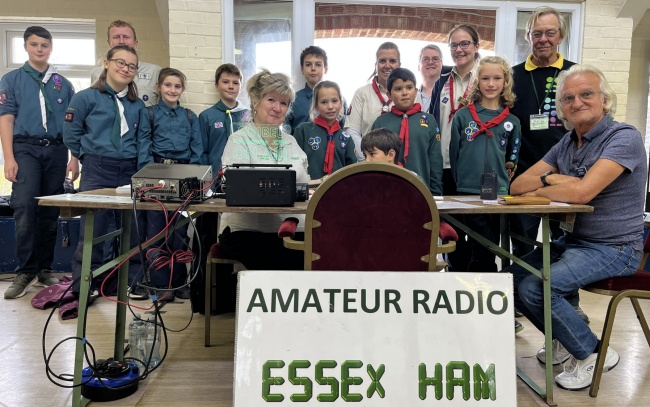 As well as the traditional JOTA "greetings messages" (not helped by HF contesters on JOTA frequencies!), the event included a range of activities including radio direction-finding, one-time pad code-breaking, Morse activities, recordings of Numbers Stations, PMR radio chases, demonstrations of military radio systems, as well as live video calls with other scouting groups around the world.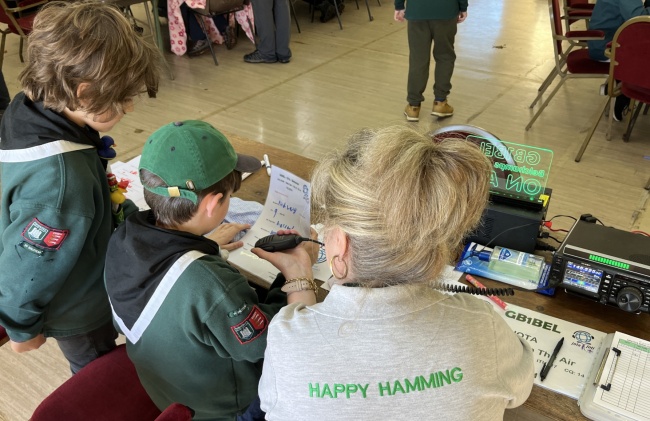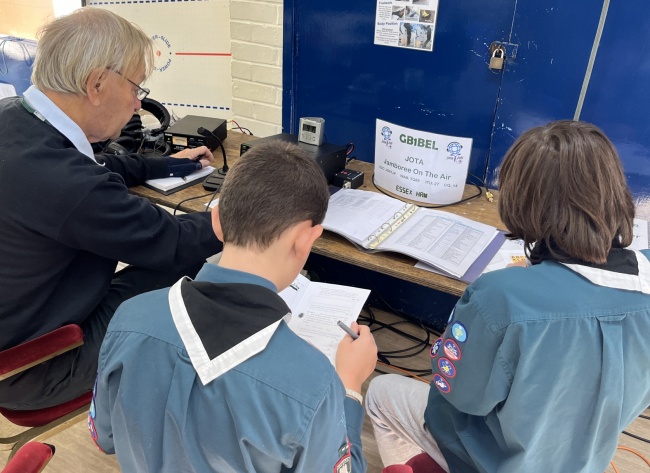 A new event for this year was the "Blindfold Radio Challenge", where teams of two had to navigate a maze using radio. One youngster was blindfolded and fitted with a noise-blocking headset and navigated through the maze by their partner, with the aim of putting a pen in a cup. The game was against the clock with prizes for the best times, with Andrew M0ONH and Pete M0PSX taking turns to monitor for mishaps using a third headset.
The activity was made possible thanks to the loan of full duplex 2GHz radio headsets supplied by dBD Communications of Basildon, who manufacture professional radiocommunications equipment for the rail, air ground handling and construction industries.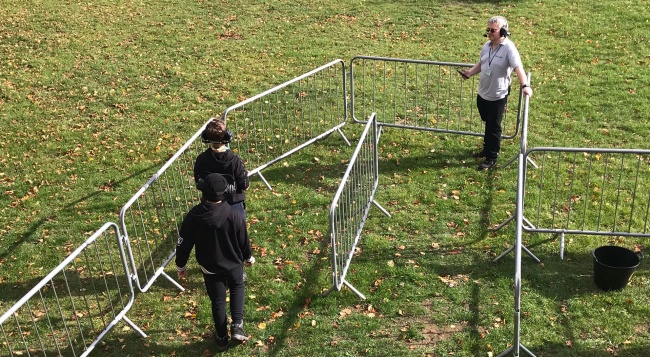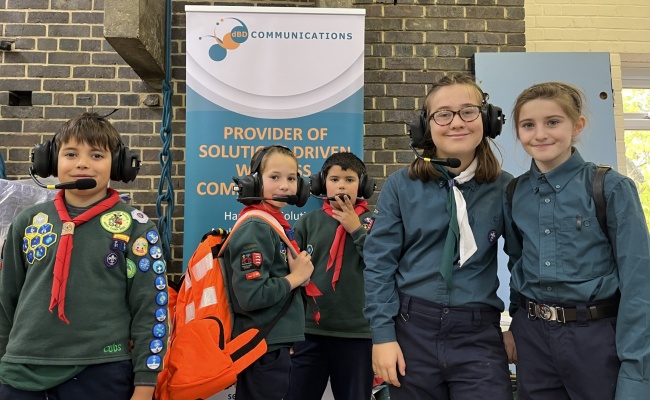 JOTA, 'Jamboree On The Air', is a great event that encourages youngsters to learn more about radio technology, with the hope that some may grow up to be the next generation of scientists and engineers, or take up the amateur radio. We saw some interest in taking up the hobby, and have been asked to run follow-on sessions for some of the local groups. One scout leader was so impressed, he signed up to Essex Ham's free online training course on the spot, and made a few greetings messages to get in some early practice.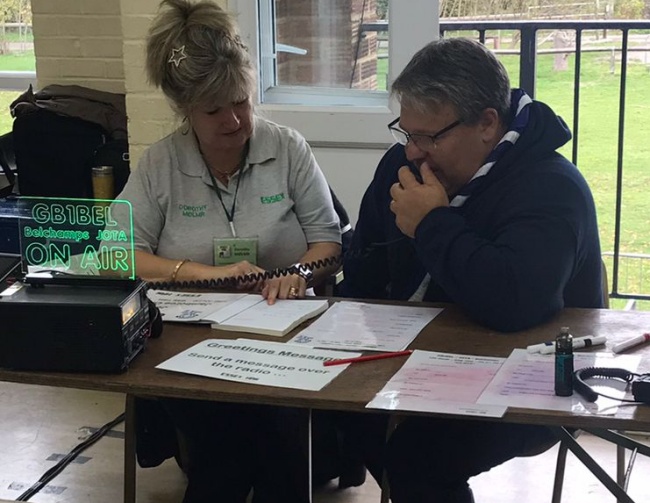 Our thanks to Essex Ham members Andrew M0ONH, Aubrey M7SDA, Dorothy M0LMR, Mike G8EFG, Pete M0PSX, Richard G7OED and Sarah M6PSK who turned up to support the event. Other amateurs supporting the event were Gareth 2E0MZC and Jenson M6OIU, and of course organiser Derek M0SCE, who put in so much work and prep to make the event a success, supported by the team at Belchamps (thanks for the tea and biscuits). Our thanks also to the locals who answered our on-air requests for contacts to chat to cubs and scouts over the weekend.
Related Links