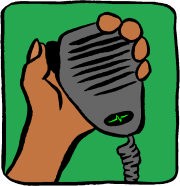 The regular Essex Ham Monday Night 2 metre Net was, for the first time, streamed live over the Internet in its entirety, as an experiment requested by one of the regular participants.
Following on from the success of the recent Chelmsford Amateur Radio Skills Night, which allowed regular net participants to meet up socially, one of the net's regulars used the workshop's suggestion form to ask about the possibility of have the net streamed live.
Keen to try something new, the net's controller Pete M0PSX took up the challenge and set up a live video and audio stream for the weekly on-air get-together, and for the first time in the net's two year history, listeners could view a live video feed showing the controller working the live running order, updating the online running order for the net, and chatting in real-time via the net's online chat room.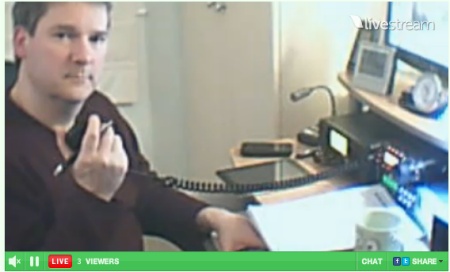 Viewers were nearly in for an unexpected treat during the evening's net, according to Pete M0PSX:
"Having a live webcam running was an interesting experience. It gave me the opportunity to interact even more with the net's regulars, showing them what goes on behind the scenes, showing the live running order, and holding up occasional props. It was also nice to be able to provide some real feedback, such as a thumbs-up or a wave on request. Whilst the net is running, Sarah, my XYL, goes out for a run, and hops into the shower on her return. A nice treat for me, was a cup of tea mid-net, but Sarah had forgotten that tonight's net was to be televised online, and those watching closely would have caught Sarah popping into shot in her pajamas with a very fetching towel on her head"
It's not clear whether future Monday Night Nets will be streamed, but if there's demand for it, Essex Ham is certainly keen to accommodate – also we may need to stick up a warning note in the shack next time.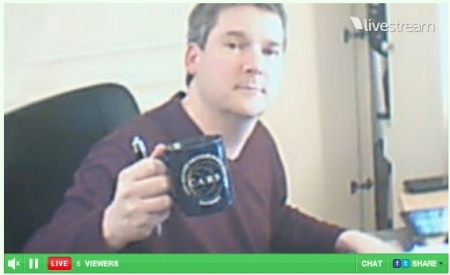 This week's net had 14 on-air participants, and many additional online visitors – topics discussed included the weekend's RNLI SOS Radio Week activities in Essex, the new batch of Scottish special prefixes (GA, 2A and MA – celebrating Scottish Homecoming), the effectiveness of HF vertical antennas, Foundation home-tutoring and a number of other topics.
More details on the Monday Night Net can be found at www.essexham.net
Net Notes: Summary of Monday Night Net 27 January 2014