Amazingly, it's been brought to our attention that Essex Ham is 8 years old this month!
Officially, the concept of Essex Ham first appeared in May 2011, when the domain name was registered as a blog site for Pete M0PSX. The "Newbie Net" launched later in 2011, followed by the Monday Night Net that we all know and love.
In 2013, the first Essex Ham training slides were created, which were first used for the launch of TARG's training courses. Towards the end of 2013, the group started forming as an online community, and things were formalised with RSGB affiliation back in 2014.
2015 saw the launch of the YL Net and Foundation Online, and we welcomed our one thousandth member onboard in 2017.
Our eighth year wrapped up with the group winning the RSGB Region 12 Club Of The Year award.
As we enter our ninth year, we've trawled through our archive of dusty cine film and box of old negatives, to bring you this two minute vintage extract of some of our highlights…
Thank to everyone who's been part of the Essex Ham journey, and as one of our team members is known to say… Happy Hamming!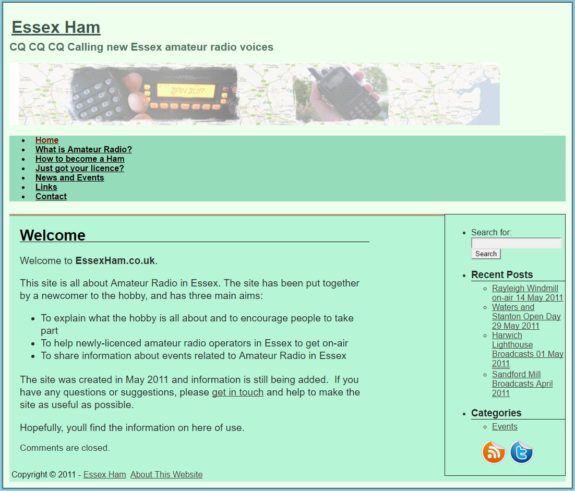 Related Links