Thanks to the team for a smooth and efficient AGM this evening.
The structure of Essex Ham means that we're able to operate with a small core team in an efficient way. At formation, our constitution stipulated a small core team, and an agreement that our AGM could be conducted online.
Members were informed about the AGM by email in mid-June, and this evening's meeting was held online using ClickMeeting, allowing committee and ordinary members to log in securely communicate using video, audio or text.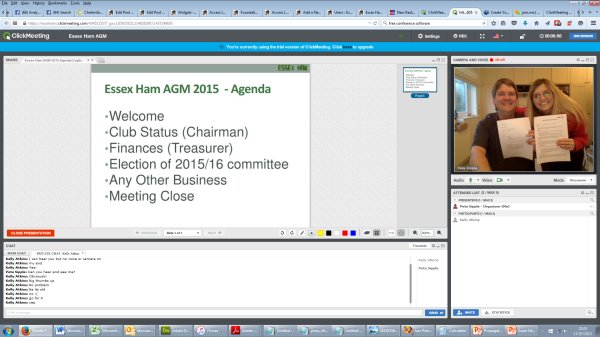 The AGM concluded after 10 minutes. Minutes of the meeting will be available in the members-only section of our site in due course.
Here's to the next twelve months of working closely with amateurs and clubs across Essex and beyond to achieve our aims of raising awareness of hobby, attracting newcomers and supporting amateur activity.
Related Links