News of a planned 2 metres FM activity day for Essex in March 2015.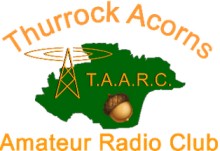 In response to recent comments about the lack of activity on 2m FM in Thurrock, the Thurrock Acorns Amateur Radio Club is arranging an activity afternoon.
The goal is to get people talking on 2 metres and also to encourage the newly licensed members to join in.
Date: Saturday 28th March 2015
Time: 13.00 to 16.00 hrs
Thurrock Acorns will be operating using their club call operating during this time, hoping to work other amateurs across Essex.
They're hoping to get help from other groups in the Essex area to try to get as many people on-air as possible, and of course Essex Ham is happy to lend support and to help spread the word.
The idea of an afternoon of on-air activity is a good one, and it would be great to see Essex amateurs and clubs getting behind this, so keep the date free. Well done to TAARC for putting this together.
Interested in taking part in an Essex On The Air day, or got any thoughts on the idea of an Essex 2 metre day? Add a comment below.
Essex Ham is planning to operate from Shoebury East Beach for the 2m activity day (weather permitting – come and join us: Shoebury Beach 28 March 2015
Related Links