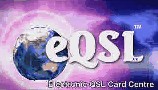 eQSL is a free online service for radio amateurs that lets you exchange electronic QSL cards with other amateurs that you have made contact with. Some amateurs collect paper QSL cards, but many prefer the immediacy of getting an electronic QSL card – as it's faster and cheaper than waiting for a paper card. On this page, we explain the basics of eQSL and how to get set up.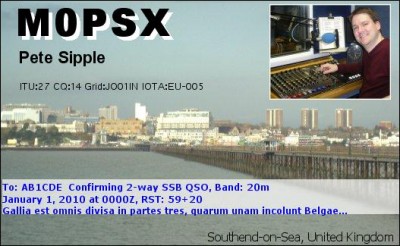 How does it work
| | |
| --- | --- |
| When you have a QSO with someone, you can send your eQSL card to the other person – you do this either from the eQSL website, or this can be done automatically if you use computer logging software. Your eQSL card will appear in the other person's inbox, and they can view, download or print the card. That person has the option to send their card back to you.If you've already been on-air, you might find that you already have some eQSL cards waiting for you – Enter your callsign on the form to the right to see how many waiting cards you have | |
Registering with eQSL
To get started, you need to register online – Do this at www.eqsl.cc/qslcard – You'll need to enter your callsign and country ("England", not "United Kingdom"). On the next screen, you'll be required to add some more information, including a start and end date. The "start date" should be the date that the licence was issued.
Once you have completed the online registration form, you should receive an email to verify your account, and you can then create a password for the service

Setting up the service
Probably the first thing you'll want to do, it set up your QSL card. This is the card that will be sent electronically to the Inbox of the recipient. You can design your card from the "My eQSL Design" menu option. As a free user, your choice of card template is limited – by making a donation to eQSL, you can upload your own images and you have greater control over how your card looks
Using the service
eQSL works best if you use electronic logging, as you can transfer your QSOs automatically using the ADIF file format, or upload your QSOs automatically and have eQSL send a card for you.
Assuming you don;t have electronic logging, you can manually send a card from the "Log Entry" menu option, or by confirming a card in your Inbox

Authenticity Guaranteed (AG)

If you're a regular user of eQSL, you might want to consider getting "AG" status – Authenticity Guaranteed means that eQSL has verified that you are the legitimate owner of your callsign. It means that your account has the AG logo (pictured here) and that every QSO you make qualifies you for entry into eQSL's various awards. Other stations may be more keen to "work" you if a contact with you helps towards their awards, so getting AG is recommended. To get AG, you will need to upload a photo of your licence to the eQSL site. Here's what you'll need to do:
Take a photo (or a scan) of the front page of your licence (which can be downloaded from the OfCom website) – This needs to be a JPG or a GIF
Go to the eQSL main page (using the blue << Menu button)
Select "Authenticity Guaranteed" from the list on the right of the page (or click here)
You now need to upload the photo of your licence. "Browse" for the photo, then press "Upload"
It's then a case of waiting while one of the volunteers at eQSL checks that the licence belongs to you

Hopefully that's given you the basics – but if you have any questions, please add them below and we'll try to help.