The BRATS Rally took place today, Sunday the 25th of February 2018. Here's a short report, including a video montage.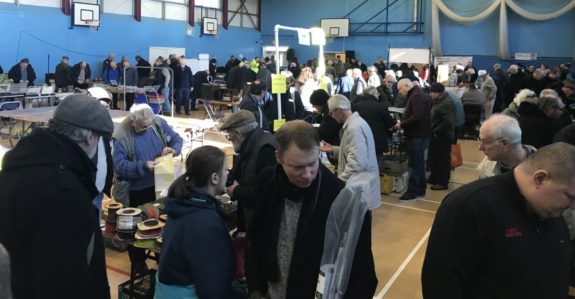 The BRATS Rally is officially called the Rainham Radio Rally (RRR), although these days, it takes place in Chatham, at a pretty good venue (The Victory Academy) which is spacious, has free parking and is easy to move around.
BRATS Rally Video
We've put together a short video giving a flavour of the rally. This includes an interview with Paul G7BHE by Pete M0PSX:
BRATS Rainham Rally 2018 Review Video
The rally seemed to be a very busy one, with all tables sold out. Great to see both Moonraker and Icom in attendance, as well as the traditional rally mix of traders, clubs and services. The RSGB bookstall looked pretty busy, it was nice to catch up with Ozzie from Kent RAYNET, and there was a kid-friendy exploration corner, looked after by Kevin G0PEK and Lauren M6LHR.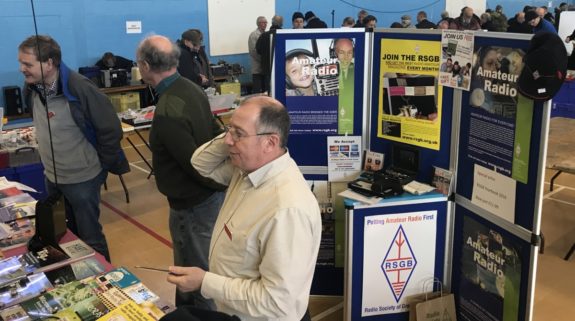 Great to see so many Essex Ham members making the trip. Special mentions to Dorothy (who missed out on the Canvey Rally, and picked up a cute little 2m/70cm rig), Richard G7OED, Mike G1KOT (long time, no see), Paul G7BHE, Charlie M0PZT on a busy Ham Goodies table and Jim & Glynis "The Engravers". Good turnout from Essex groups too, including members of CARS, LEFARS, SEARS, the Secret Nuclear Bunker CG, TAARC, TARG and others.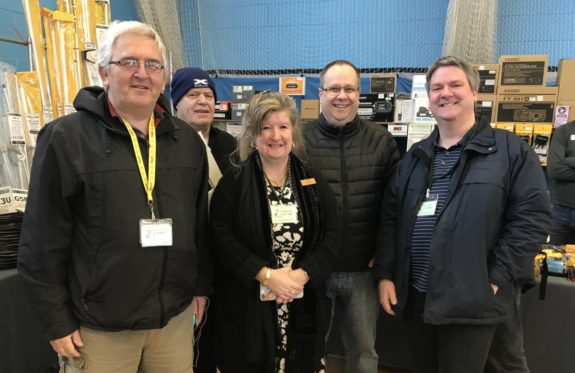 Nice to catch up with the Kent crew, including many BRATS and MARTS members. Special mention to Gary 2E0YRG (thanks for looking after me), Terry G3VFC (congrats on the recent birthday), RSGB Keith G4JED and Dean 2E0CZR (long time, no see).
Well done to all at BRATS for organising a great rally.
Related Links