In October 2019, an interesting thread, "Red Rag", appeared online in the RSGB Workshop group about a possible future change of direction for the hobby.
Central to the debate was "A Proposal for a Beginner Amateur Licence" – to encourage a new generation get a taste of the hobby, removing some of the barriers that we've established that may keep people out. This proposal generated so much debate (and support), that the RSGB Workshop groups moderator locked the thread within 24 hours, preventing further discussion.
We feel that debate on such an important matter is important, and so we caught up with the proposal's author, John Regnault G4SWX, to explore the idea:
What is being proposed?
In summary, the proposal is for a low-power (5 watt) VHF/UHF (144/430 MHz) entry class 'Beginner Amateur' licence for use with unmodified equipment. A callsign and licence would be awarded after passing an online exam.
Why would we need a new licence-level?
There's currently some concern with the amateur radio community about the hobby's future, and this was a key topic at the recent RSGB Convention. With the tougher Foundation and Intermediate exams now in place, the ongoing drop in newcomers taking up the hobby, and fewer clubs now offering training, are we get to see numbers dropping?
The RSGB's 2022 Strategy lists "Growth" as the top priority, and at the 2019 Convention, the target of acquiring 2,000 new RSGB members each year was set out. But where is this growth going to come from, and how do we halt the decline?
The idea of bringing in a fourth-tier licence has been proposed – this could open up the hobby to new potential markets, be more suited to the evolving maker/hacker communities, and remove the existing barriers to entry. It also potentially offers easier access to the hobby for youngsters and groups not previously served, and allows people to see if the hobby is for them before committing to Foundation-Intermediate-Full.
The idea of a new entry-level licence has been discussed before, and there were some references to the idea at the RSGB Convention, including a question from the audience during the RSGB's Exam Update session.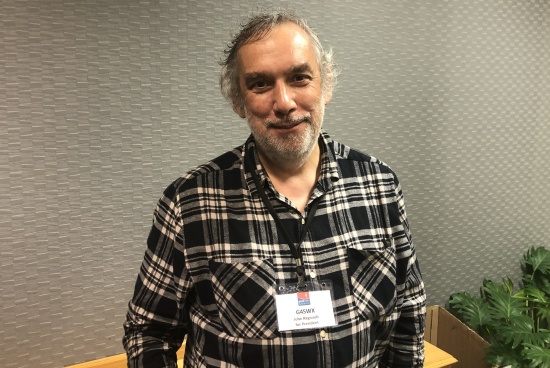 Your thoughts?
Due to the moderation in effect on the RSGB's Workshop group, there's nowhere to discuss this (and other) ideas – and so to fill the gap, we've set up a new Groups.io group – if there's interest, this will allow discussion of this idea, and other ideas that might help shape the future direction of the hobby. Want to chat? Go to HamChat on Groups.io
Thanks again to John G4SWX for the interview. We'll be returning to this topic again soon…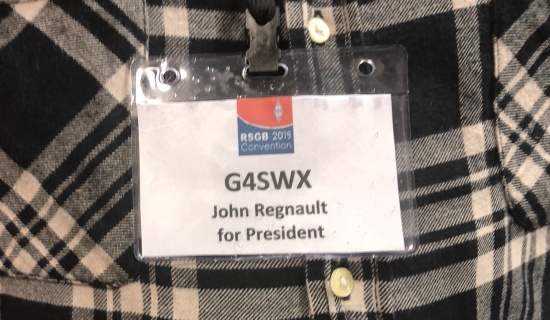 Related Links