Essex Ham linked up with BBC Essex to get some PR for amateur radio and the local air ambulance service in September 2017.
Each Sunday, local radio station BBC Essex broadcasts the "BBC Essex Quest". If you remember the old Anneka Rice / Treasure Hunt show, you'll be familiar with the concept. Clues are placed around the county relating to a location, the listeners have to solve the clues, and the mobile team in a broadcast radio car have to reach the locations in a given time.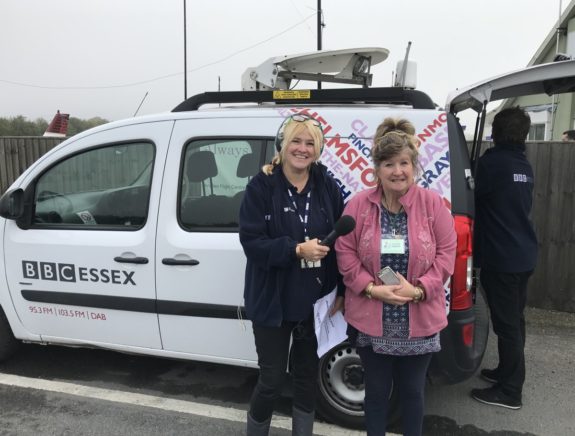 Through some careful advanced planning, we'd arranged with BBC Essex to let us give out the first clue, as part of a pre-planned special event station GB4EAA at the Earls Colne Airfield. The clue was supplied (over amateur radio, of course) to the BBC's team courtesy of Essex Ham member (and BBC Essex Quest fan) Dorothy M0LMR.
You can listen to the feature, recorded "off-air", using the following link:
Whilst listeners worked to solve the clue, Pete M0PSX had the chance to discuss amateur radio and the field event. There was also the opportunity for BBC local radio presenters Barry Lewis and Liana Bridges to talk to the crew of the Essex & Herts Air Ambulance to promote the life-saving work that they do.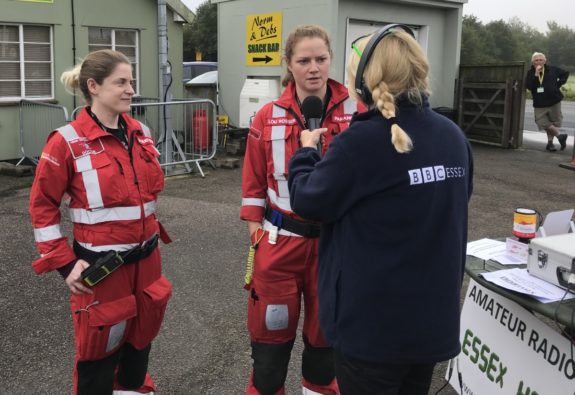 Several listeners took the opportunity to find out more and visit the special event station, or to make contact using social media, proving the power of local radio, and the importance of using local media to promote the amateur radio hobby.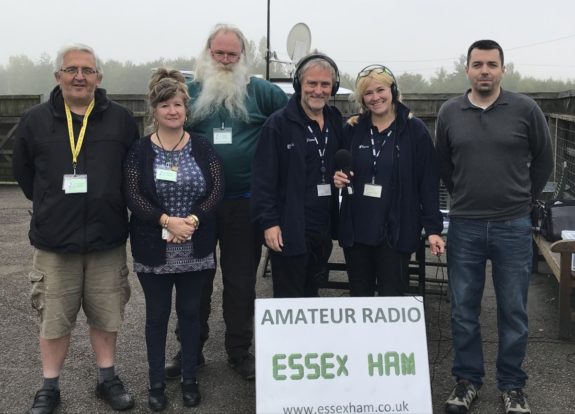 for the technically-minded, the BBC's radio car makes use of two technologies to get their signal on-air. When they're stationary, they erect the satellite dish that automatically rotates and locks on to the correct satellite. Alternatively, they make use of a mini-Comrex that makes use of the mobile phone network to establish a high-quality voice link.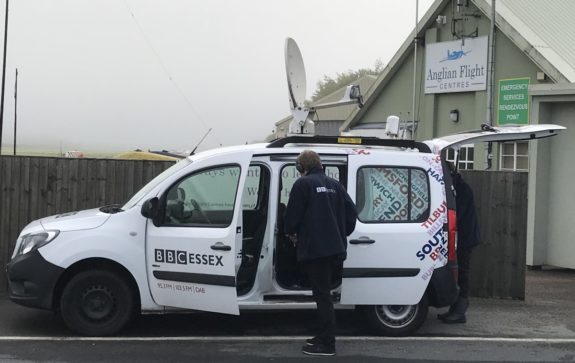 The BBC Essex Quest is broadcast every Sunday from 9am, and they have their own dedicated Facebook page: BBC Essex Quest on Facebook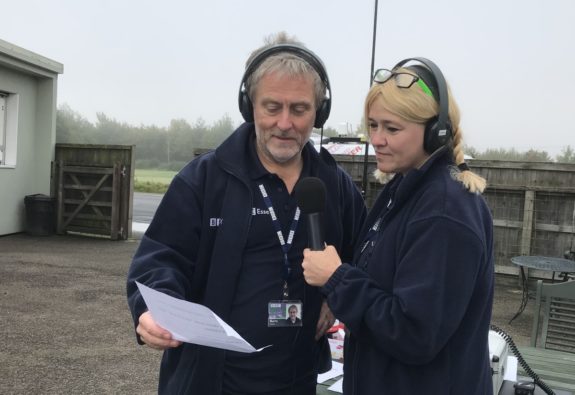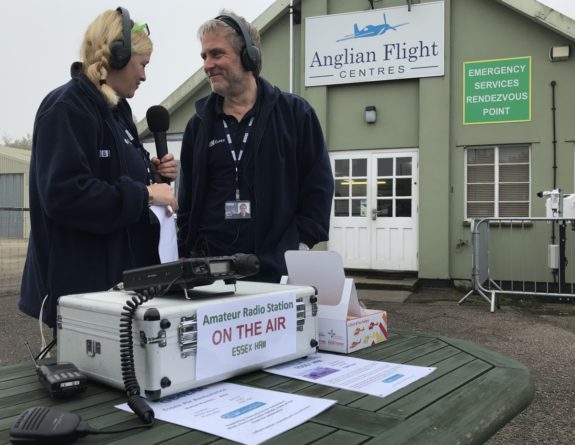 Thanks to the Essex & Herts Air Ambulance Trust and the Anglian Flight Centers for allowing us to operate GB4EAA at the Earls Colne Airfield, and to BBC Essex for being part of the fun!
Related Links