There's been some discussion of late about the possibility of trying some 2m or 70cm data experiments in Essex. If this is something that may interest you, then we'd like to hear from you.
The idea has been suggested by the team at the Thurrock Acorns Amateur Radio Club, where there seems to be growing interest in data modes such as PSK31, SSTV and EasyPal. TAARC's data coordinator Neil G0RNU has been discussing the possibilities of an on-air data session for some time, and the first steps were taken today.
Data was the theme of TAARC's March club night, with Neil G0RNU, Ricky M6DII and Pete M0PSX running through various data modes and how to get started – Neil's been busy working one-to-one with members getting them ready for using data.
Some tests were made this afternoon in the Grays area with members exchanging SSTV images, and the tests were widened to Southend with Essex Ham's Pete M0PSX making contact with Neil G0RNU using SSTV to exchange photos.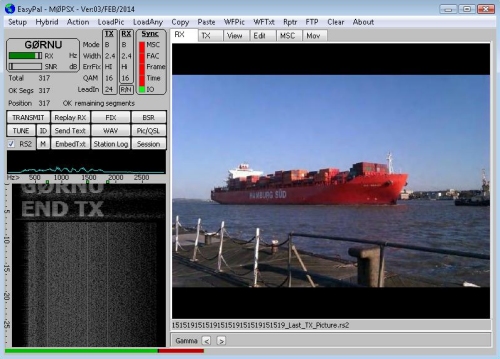 Next, a test was made using EasyPal – This is a rather interesting mode that uses DRM (Digital Radio Mondiale) to send and receive image files – although a little fiddly to set up, it allows images to be sent with very little loss, resulting in much better images than the more common SSTV format, as demonstrated by the picture sent by Neil: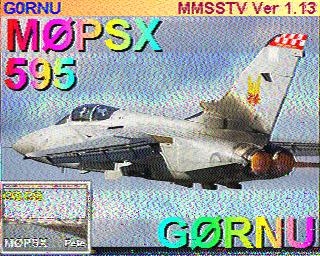 Essex Data Net
After some discussion today, we're keen to find out if there's any desire from around the county to try some 2 metre data tests, possibly leading to a regular 'net – With relatively few data-enabled members at TAARC in Grays, opening this up to Essex and beyond using Essex Ham to promote and coordinate things could link up enough people to make this worth a try.
So – Interested in trying to connect using PSK, JT65, SSTV, RTTY or EasyPal? Please add a comment below – please indicate which modes interest you, and whether a weekday evening or a weekend session would suit you best.