Each year, we run a short survey for members of Essex Ham, and for site visitors.
Last year, we asked for your views on amateur radio clubs, and got nearly 200 responses. A summary of last year's results can be found further down this page.
2018 Member Survey
Our 2018 survey is now live, and this year, we're asking questions about what you want from Essex Ham, and how you'd like the hobby to develop over the next 12 months.
If you have a few minutes, please complete the survey, which is here: www.essexham.co.uk/survey
Update: The survey's been live for just 12 hours (sent to our newsletter subscribers), and we're already getting some interesting results – with suggestions so far indicating that we need to do more in schools, and make training more accessible.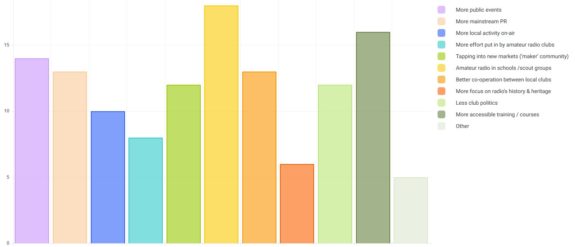 Last year's Survey
The topic for 2017 was "amateur radio clubs". Here are some of the highlights:
55% of the 198 responses indicated they weren't a member of a traditional local club
79% of people were happy with what their club has to offer
What should clubs be doing: Training, hands-on sessions
What's not so important: Special event stations and Contests
Take it or leave it: Nets and Newsletters
Club websites: Need to focus on upcoming events and training
Club websites: Forums and members-only services are very much 'take it or leave it'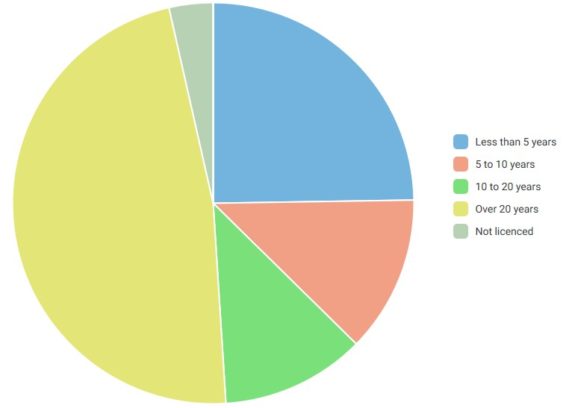 Thanks to those of you who take the time to complete our surveys. Last year, we ran three additional surveys: Skills Night Feedback ; Plans for a v2 Skills Night and the RSGB Syllabus review.
Results of all surveys are very useful, and our 2018 survey will be shaping the direction for Essex Ham in 2018.
Handy Links