Sunday the 23rd of April 2017 was St George's Day, England's national day. For the fourth year running, Charlie M0PZT organised a gathering of patriotic amateurs to operate from Galleywood Common for the day.
The callsign for the day was GB1STG,(St George's Day) and the day's activities started at around 9:30am with the first stations getting ready for a 10am start. Location for the event was outside the Horse & Groom pub in Galleywood.
A rough head-count shows that over 25 amateurs turned up at various times during the day, and at one point, seven stations were on-air.

Stats from Charlie M0PZT's St George's Day page shows that much of the day's activity was on 2m (both FM and SSB), 30m and 20m CW (with Peter, Stella and Chris operating) plus a fair amount on 40m SSB. In total, bands active were 80m, 60m, 40m, 30m, 20m, 17m, 4m, 2m and 70cm from a variety of home-brew aerials/wires, with a couple of DMR contacts thrown in for good measure.
Galleywood Common field events always prove popular for those looking to test out new things. Dorothy M0LMR was able to assemble a 5-ele Yagi for use on 2m SSB for the first time. David M1ECC also give his new /P equipment a test drive (making use of the bright sun to charge his battery), and Nick M0NFE and Majbritt M6YAX brought along their classic VW camper for a day out too.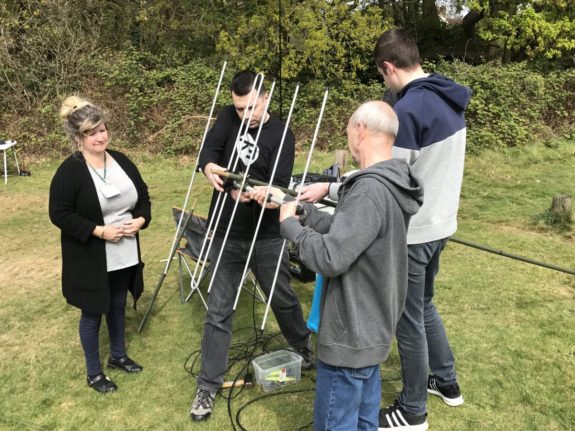 We also picked up a few visitors who were out for the day, including a family whose kids took an interest in trying some Morse, and Philip, an Essex Ham Monday Night Net SWL who'd considering taking his Foundation.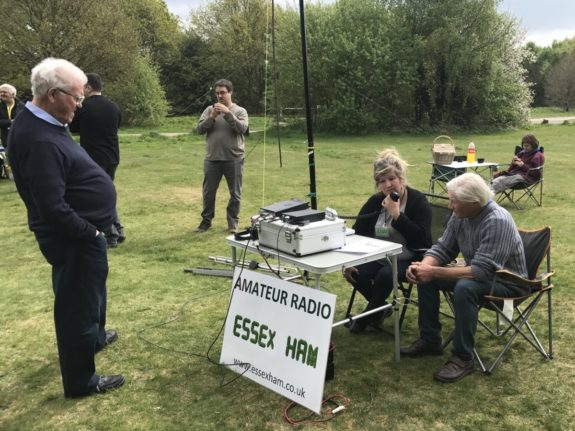 Online radio station Radio Emma Toc was on-air for the weekend, covering International Marconi Day and the Marconi Birthday celebrations at Sandford Mill, and presenter Jim 2E0RMI linked up live over 2m .
Thanks to everyone who turned up in support of the event, including several members of LEFARS (which was recently announced as winners of RSGB Region 12's Club of the Year award). Several members of Thurrock Acorns also came along.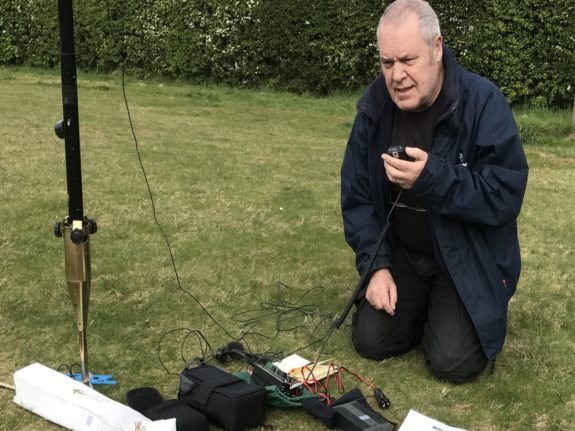 A great day's activity – an opportunity for some "in the field" training, to give a GB callsign an airing, to get some fresh air, and to support England's national day.
Here are a few more photos from GB1STG 2017.
Event Photos
Related Links