Sunday the 3rd of March 2013 saw two amateur radio rallies in the area – one in Cambridge and one in Kent. As Essex Ham visited the Cambridge Rally in 2012, this time, it was the turn of Rainham.
Six Essex-based hams made the trip to the Rainham Rally, in Kent. In attendance were Mark M0IEO and Belinda M6JNX (personing the RSGB book stall, plus Paul M0XLD, Mike M0MMB, Tom 2E0TNC and Pete M0PSX wandering around.
Rainham Rally 2013 Video Montage
A girl's school is an unusual location for a mostly-male rally, but there seemed to be ample parking and the queues weren't too bad.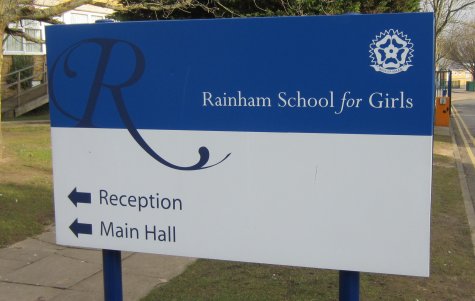 Rainham seems to be one of the smaller rallies visited so far, smaller than Cambridge, Canvey and Kempton Park. Entry price was £2.50 and the event was hosted by BRATS (the Bredhurst Transmitting and Receiving Society)
The rally started off at 10am, and the hall quickly filled with people, making it a little tricky to navigate past the assembled masses.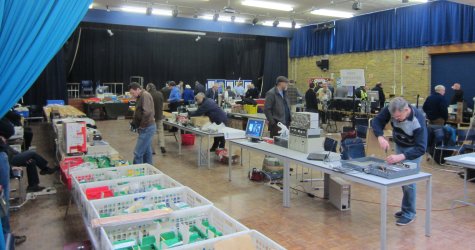 Although smaller than many rallies, and lacking some of the traders found elsewhere, there were some bargains to be had, and it was good to see so many amateurs turn up for a browse and a chat. It's not clear how many retailers couldn't make it due to the clash with Cambridge.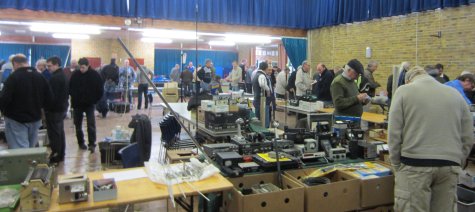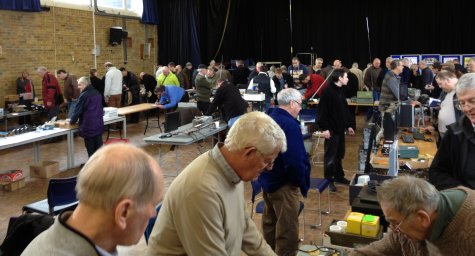 Refreshments were limited to tea, coffee, soft drinks and snacks – unlike Kempton Park and Canvbey, no hot food, but unlike those rallies,there was plenty of space to sit, eat and chat in comfort.
Nice to see some traders with a sense of humour… the following two "for sale" signs raised a smile with the troupe from Essex: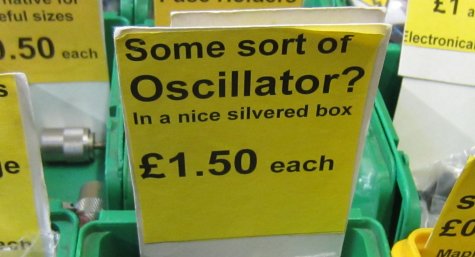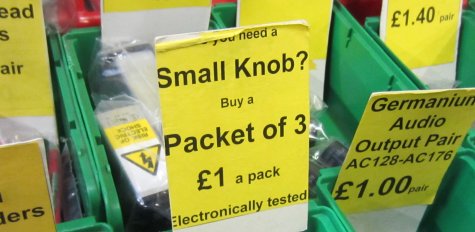 The BRATS team certainly did a good job with the rally, and it was very well attended. Perhaps not as many traders or bargains on offer here than at some of the larger local rallies, but a good fun day nonetheless, and it yielded the best find I've had in a long while… an SDR for under £20. See our review of the Realtek RTL2832U Radio Tuner USB

Did you go along? Would you be interested in a video montage? Please let us know in the comment section below.