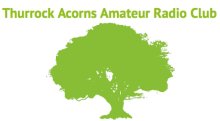 Tuesday March the 18th 2014 saw the third get-together of Essex's newest club, the Thurrock Acorns Amateur Radio Club (TAARC).
The theme for the evening's talk was 'Data Modes', and the talk was a little bit of a departure from the standard club presentation. Pete M0PSX from Essex Ham had been asked along to work side-by-side with two of the club's active data users, Neil G0RNU and Ricky M6DII.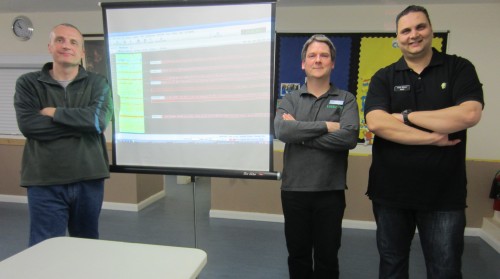 Pete started out by explaining the advantages of data vs voice: lower power, less bandwidth, the ability to get a signal through where voice can't make it, and the fact that it's a great way to get on-air for those not keen on picking up a mic.
It was then over to Ricky to explain why he got into the world of data, and his experiences so far. Ricky highlighted that selecting the right data interface is key – independently doing their own research, Ricky, Neil and Pete have all opted for the Digimaster ProPlus, which not only can be supplied with the correct leads for your radio, but also does just about all you'll need data-wise.
Data Modes
Next, Pete went through three of the main data modes, starting off with WSPR, the weak signal beacon mode. This allows you to send a signal at low power, then look online to see how far your signal's going.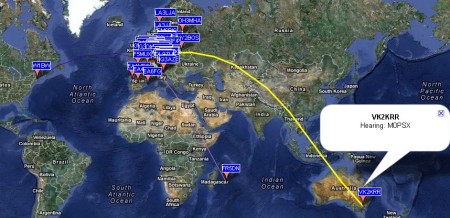 Next, it was time to look at JT65 – A great mode for reaching the parts that other modes can't reach, with the down-side being that it takes upwards of seven minutes to complete a rubber-stamp QSO.

The last of the three is possibly the one that's most fun – PSK31. This is a two-way real-time mode where a mix of macros and typing are used to create a QSO. As with voice, there's an option to have a short "599 73" conversation, or to have a longer, less formal chat. We looked at a couple of different software options, the free Ham Radio Deluxe v5.2, or the free receive-only EssexPSK, which was written for Essex Ham by local lad Charlie M0PZT.

With the basics covered, time to move on to how to connect everything together, and have a look at the software. A Yaesu FT-857D was hooked up to a Windows 7 laptop via the Digimaster ProPlus interface, and the team explained the fiddly business of balancing the audio to make sure the audio levels sent and received are spot on. To demonstrate mode working, a scrolling PSK31 display was put up on the screen showing QSOs on 20 metres recorded earlier in the day, allowing the assembled members to get a feel for message content and the macros used.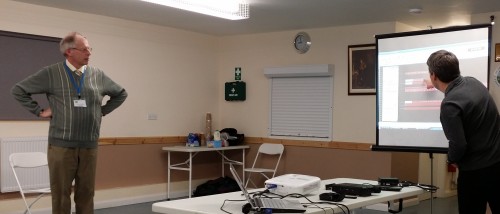 TAARC's approach to the various different aspects of the hobby is refreshing, and rather clever – a coordinator is assigned to become the club's go-to person, and Neil G0RNU is the club's Data Modes Coordinator – Neil has already helped a number of members through the world of data, and in wrapping up the meeting, Neil answered member's questions, and talked through some of the ideas he has for next steps for TAARC and data.
A great evening with lots of interest in all things data, and some challenging questions. Thanks to TAARC for inviting Essex Ham along to help out and spread the word about data.
The next TAARC club night is on Tuesday the 15th of April 2014 at 8pm in Grays, and you can find more details at www.taarc.co.uk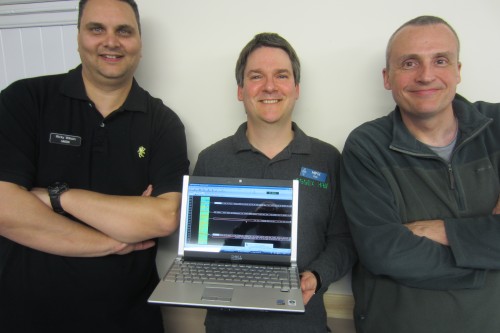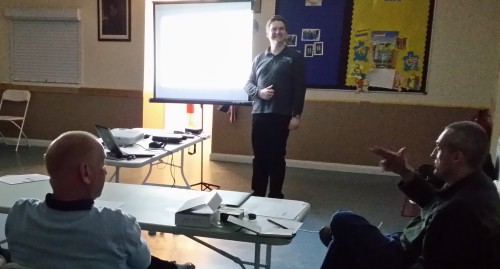 Photo Gallery
More on Data Modes