The Coalhouse Fort Radio Society has been active today on HF and 2m using their club callsign GB1CHF. Essex Ham popped along to find out more about the club, and what they get up to:
Coalhouse Fort?
This strategic fort was built between 1861 and 1874 as the first line of defense for London. Today, it's a military museum which opens its doors to the public at various times during the year.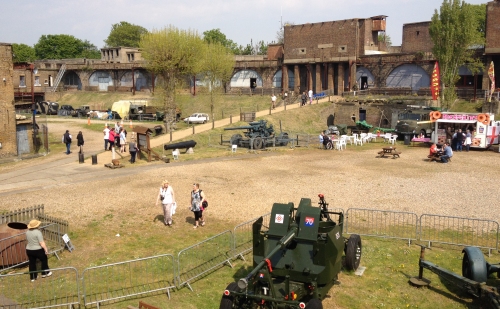 Amateur Radio Station GB1CHF
A small group of amateurs got together to set up a station at Coalhouse Fort, and this is usually active when the fort is open to the public, about a dozen times a year. The shack is also the club's regular meeting point.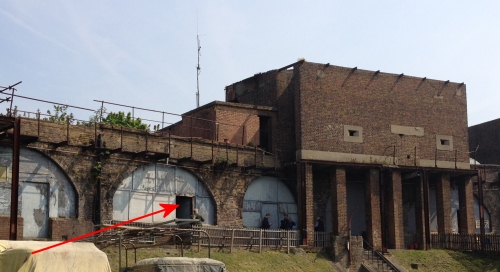 We visited on Easter Monday, the 21st of April on a fairly quiet day for the fort, and the shack was manned by John M1DUC, one of the small team from the Coalhouse Fort Radio Society. Whilst were were in the shack, a steady stream of visitors came in to the shack to see what was going on – two stations were in operation, a 2m FM station monitoring the calling channel, and an HF station on 20m showing SSTV images being downloaded, and when switched to a scheduled contact with operators on the Algarve and in Canada.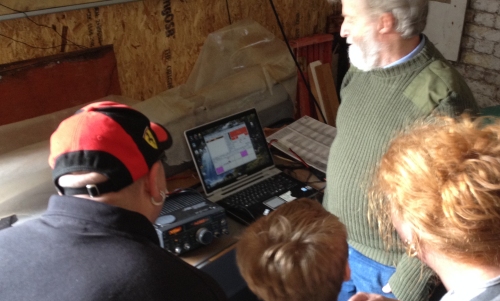 Antenna fans may want to check out the Marconi Type 254N HUFF DUFF direction-finding antenna, proudly on display in the fort's military museum: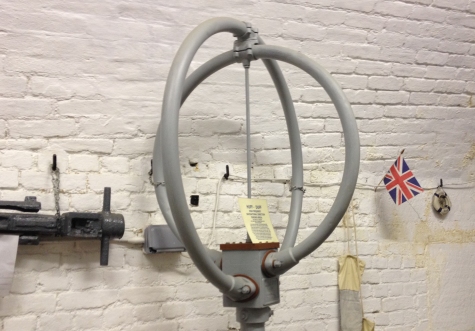 The next opportunity to visit the GB1CHF shack is next weekend, the 26th and 27th of April 2014, which is a two-day Military History event. Fort admission prices are £4 for adults, £3 concessions and 50p for children.
For more details of the club, see our Coalhouse Fort Radio Society section.
For more details on the fort, and directions, go to www.coalhousefort.co.uk
Thanks to the Coalhouse Fort Radio Society for making us welcome… we'll be back!