The 26th of April is an important date in the amateur radio calendar – International Marconi Day. To celebrate this, the Chelmsford Amateur Radio Society joined other stations around the globe to take part in the 27th annual IMD activities.
CARS was privileged to be able to operate from the city of Chelmsford, the birthplace of radio, from Sandford Mill. This museum houses the 1920s 2MT Writtle hut, and was the base of operation for the 40m voice station.
The callsign for the day was GX0MWT, running around 80 watts from an 80m doublet. The SSB station managed to clock up 156 contacts during the day. Elsewhere in the museum, a CW station was active, and as the event was open to the public, the now famous CW ticker-tape demonstration (for the kiddies) was also busy.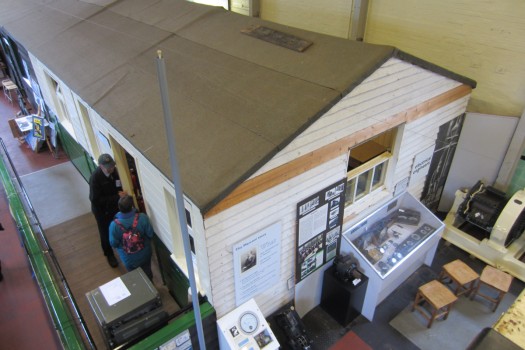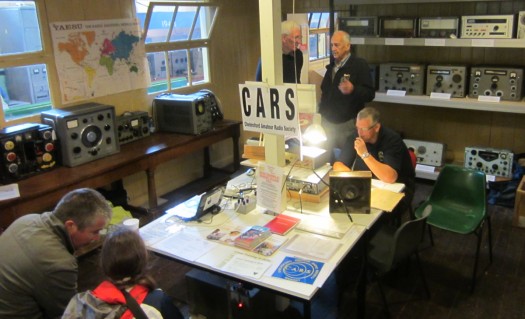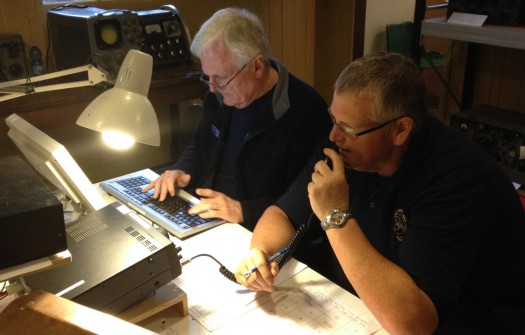 The team in the Marconi hut were joined by Louise M3WSQ, who's recently moved into the area, and who was able to make her first ever HF QSOs with the help of the team at CARS.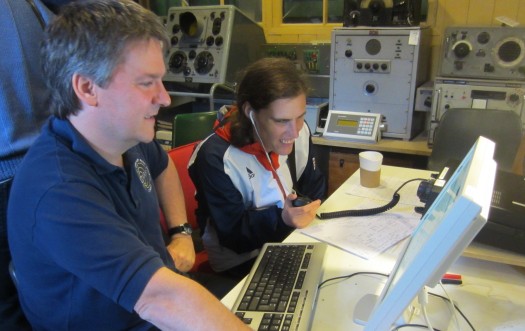 Sandford Mill is a great place for amateurs to congregate, chat and drink tea, and it was great that so many from the area came along. Those not operating the voice or CW stations were able catch up, exchange news and discuss some of the upcoming events in the Essex area. It was great to see so many new and familiar faces, including a good number of people new to the hobby – including some on the current CARS Intermediate course (you get no extra marks, you know!).
Here's a photo of a small group of Essex Hams outside Sandford Mill, having a catch-up: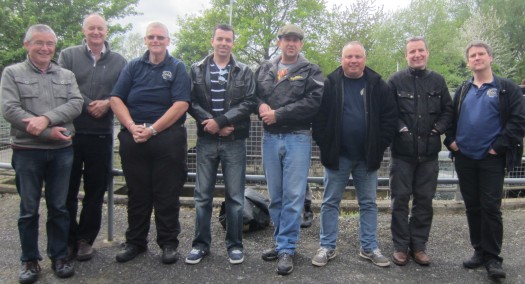 A great day, with some great contacts made – Well done to the Chelmsford Amateur Radio Society for celebrating International Marconi Day from the birthplace of Radio.
You can see more pictures from IMD 2014 on the CARS website: www.g0mwt.org.uk
More Photos
Related Links
International Marconi Day