On this page, you'll find files related to the Foundation Online training course. This includes links to downloadable PowerPoint slides, and a full video of each module.
Note: PPSX files can be viewed with Microsoft's PowerPoint's free viewer
We now have the slides available as Google Slides: Foundation Online Google Slides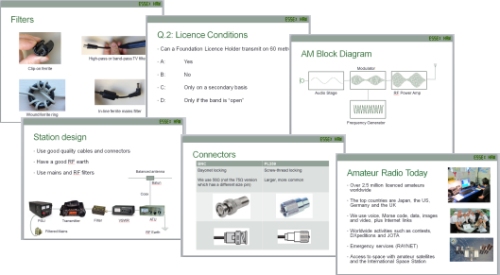 Quick Revision Video & Audio:
The following Quick Revision Video may be handy when studying. It doesn't cover the entire syllabus, just some of the more tricky areas.
It was put together for those looking for a single video that covers some of the more tricky areas of the syllabus, in a fairly short package. Hopefully, you'll find it useful.
The can be downloaded as an mp4 video and also as an mp3 audio file – handy for your smartphone or tablet. See our Ham Radio Quick Revision Page for the download links.
Related Links