We have our own Tutor's discussion group, for the exchange of ideas around amateur radio training in the UK. If you're an active trainer, we'd love you to join!
What is a discussion group?
If you're not familiar with one of these, it's an email group where you're able to send an email to a single address, and it's received by all of the members of that list – you can have a group discussion over email. They're often referred to as "Reflectors".
How do I sign up?
To keep it simple, we're using a Groups.io group. You can sign up by sending an email or completing an online registation.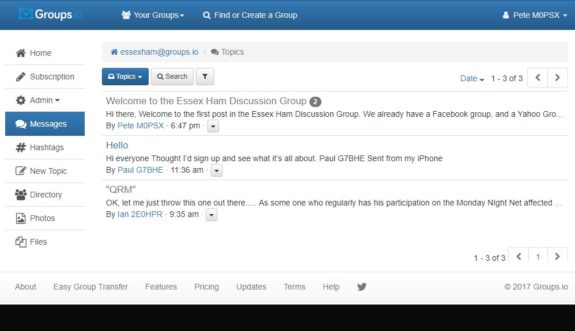 How do I use the group?
Use the following email address to send a message to the group: [email protected]
To unsubscribe, send an email to [email protected]
You can optionally access an online archive of posts here: groups.io/g/amateurradiotraining