Here is some information for tutors on how Foundation Online's Question Bank works:
Our course is delivered in the nine standard Foundation modules, to be consistent with other training material.
After each module is delivered, there is a short quiz based on that section, as demonstrated in this screenshot: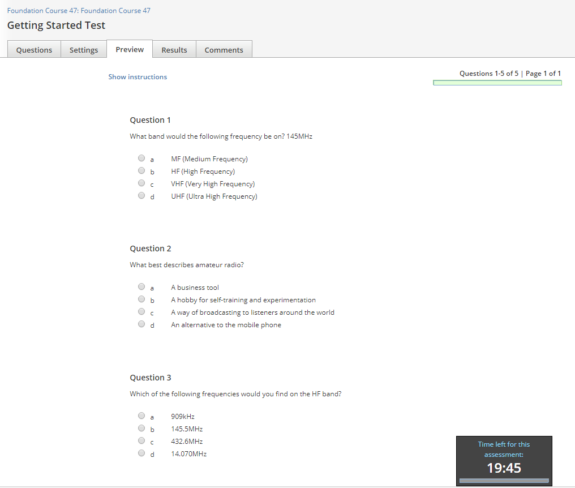 Half-way through the course, there is a 13 question mini-mock, with a full 26-question timed mock at the end of the course, giving the student a final mark.
Questions posed after each module are fixed (non-randomised to ensure the main points have been understood). The two mock tests make use of a pool of exam questions from 9 categories. The bank is 4 times larger than the required questions, to avoid repetition on retakes: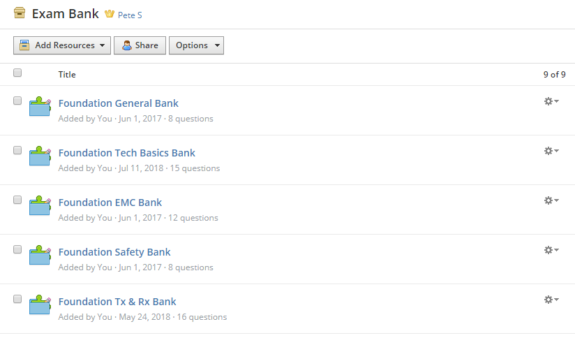 The Mock questions are randomised evenly across the course and presented to the candidates so that each candidate gets a different test.
From the screenshot, you'll note that there is a "Comments" section, which is available after the mock is complete. Students have the option to add a comment. Sometimes it's a "thanks", and occasionally it's an objection to a question. Here is a recent "Comments" section:
We have the ability to look a stats for each student, course and exam pool question. In the following screenshot, I've highlighted a question that appears to have caught students out. We can easily see which questions are to easy (100 pass rate), or that are tripping people up.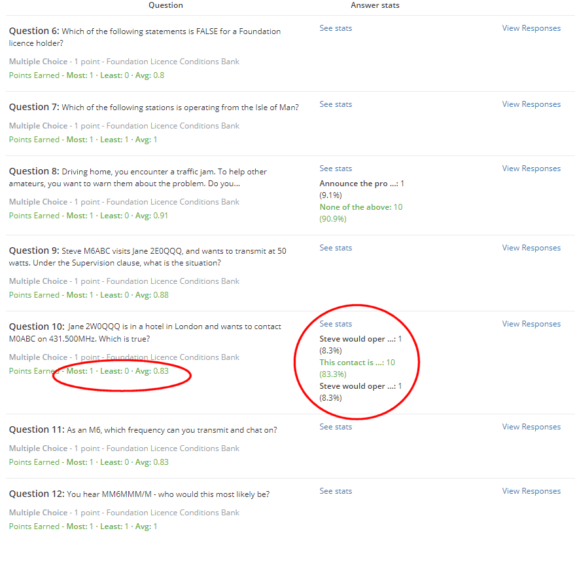 Where we see a question causing problems, the question is reviewed to see if a) the course could be teaching it better, or b) the question is too much of a trick question. We can tweak the question and compare the pass rate for that question to assess whether the change was suitable.
Comments from students on specific questions help to highlight issues, and help us to improve the course and the questions iteratively.
Finally, we compare students mock scores, to their final exam score (many notify us of their score), and we can see how close our results are to the RSGB's results, to try to make our mock results as representive as possible.
Related links