Our course emails are sent out using an automated mailer system, and we do occasionally get reports that emails get marked as spam, especially with Google's Gmail service.
If you've not got an email from us, check your spam folder, and also whitelist emails from the @essexham.co.uk domain.
If you use Gmail, which seems one of the worst culprits, we recommend doing the following:
1. Check Gmail's Web interface
Log into Gmail's web interface, where you can see all of the folders – If our messages have been filtered, see the following screenshot for an idea where they have gone. If you find it, mark it as "not spam" so that future emails from us don't get filtered: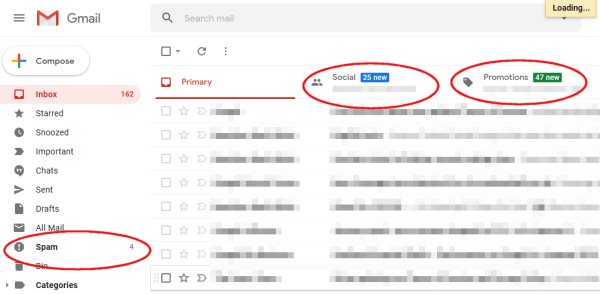 Set up a Gmail filter
You can add a filter to ensure all mails from us don't get moved, deleted, hidden or marked as spam. For details, see Gmail Filter help, or go to Settings and follow the example below: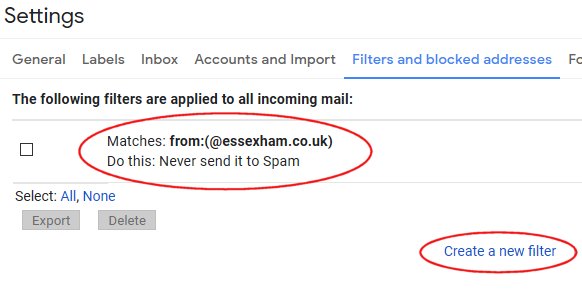 Still having problems? Contact us and we can try to resend a message you're missing, or try with a different email address.