When you sit the Foundation Exam, you are allowed to have a copy of a four-page booklet with you to refer to. The booklet is called "Reference Data for use in the Foundation Level Examination". We recommend that those training with us download and print a copy and get used to using it for the exam.
Download RSGB Foundation Exam Booklet (EX307)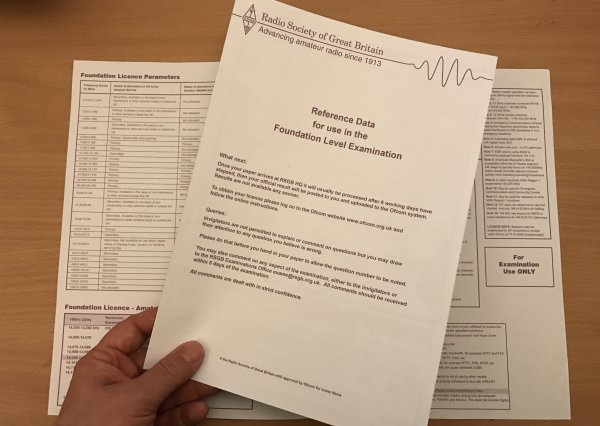 The booklet contains the answers to some of the questions you're likely to be asked in the exam, so it's worth studying the booklet and knowing where things are listed. In the booklet, you'll find the following:
Foundation Licence Parameters
A table of the frequencies that UK Foundation licence holders are allowed to use – Note the various exceptions for some bands. These are covered in Module 5 (Licence Conditions) of our Foundation Online course
Foundation Licence – Amateur Radio Band Plans
You're provided with sample band plans for the 20m and 2m bands – Again, note the exceptions. These are covered in Module 5 (Licence Conditions) of our Foundation Online course
Frequency to Wavelength conversion chart
A table to allow you to convert between a frequency (MHz) to a wavelength (metres). These are covered in Module 2 (Technical Basics) of our Foundation Online course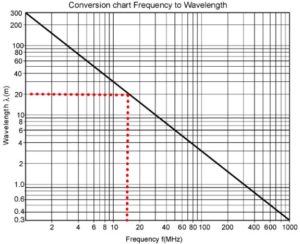 Frequency Allocation Table
This short table lists users of the 87.5MHz to 160.975MHz part of the radio spectrum
How to use the booklet:
This short video explains how to use the 4-page booklet:
Don't have a printer?
Perhaps you have a friend or family member with a printer who can help you out? Or perhaps you have a printer at work? Otherwise, there are several print shops out there who can help. As a last resort:
If you have paid for an exam, have an upcoming exam and need a copy for your email, contact the RSGB exam team before the exam date, to see if they can post you one
If you're a member of a local amateur radio club, can they help you?
If you're really stuck, we can print one out for you and post it. We'd appreciate a donation to cover postage (See: Donate to Ham Train)
Struggling to read it?
Some have reported that the booklet is difficult to read when printed. There are some options:
All of the content on the handout is in the Foundation Licence Manual booklet
You can also zoom in on a computer screen
Many printers have a "fine" or "best print" option to improve resolution.
Some printers offer better print quality than others
For exams, RSGB can help with alternative material for partially-sighted people during exams, including larger-print exam paperwork
Handy Links